There's something eerie about rummaging through a bin of found photos. Each faded print contains within it a singular moment at once intimate and unknown, in the past and yet strangely immortal. In a way, photography serves as a sort of time travel, transporting viewers to spaces and times they don't even know they're seeing.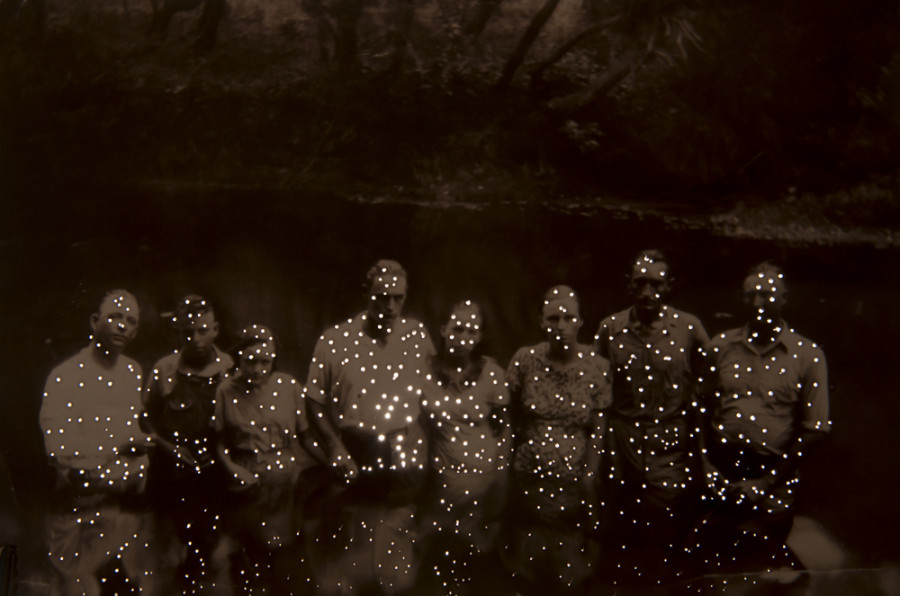 And the light shines in darkness; and the darkness comprehended it not
Artist Amy Friend captures the mysteries embedded in the photographic medium in her series "Dare alla Luce," Italian for "to bring the light." For the project, Friend selected a series of vintage and antique photographs, puncturing them to give their inherent secrets space to breathe.
The artist explained in an email to The Huffington Post: "Through hand-manipulated interventions I altered and subsequently re-photographed the images, 're-making' photographs that oscillate between what is present and what is absent. I aim to comment on the fragile quality of the photographic object but also on the equal fragility of our lives, our history. All are lost so easily."
Friend's photographs depict the moments, both significant and not so much, that comprise so many of our stories and memories. From a child swimming in the water to a family grinning in their backyard, the images are at once intimate and anonymous, exhibiting the strange and ambiguous space photography occupies. Many of the works' titles allude to notations found on the backs of the images, though some simply comment on the magic of the technique itself.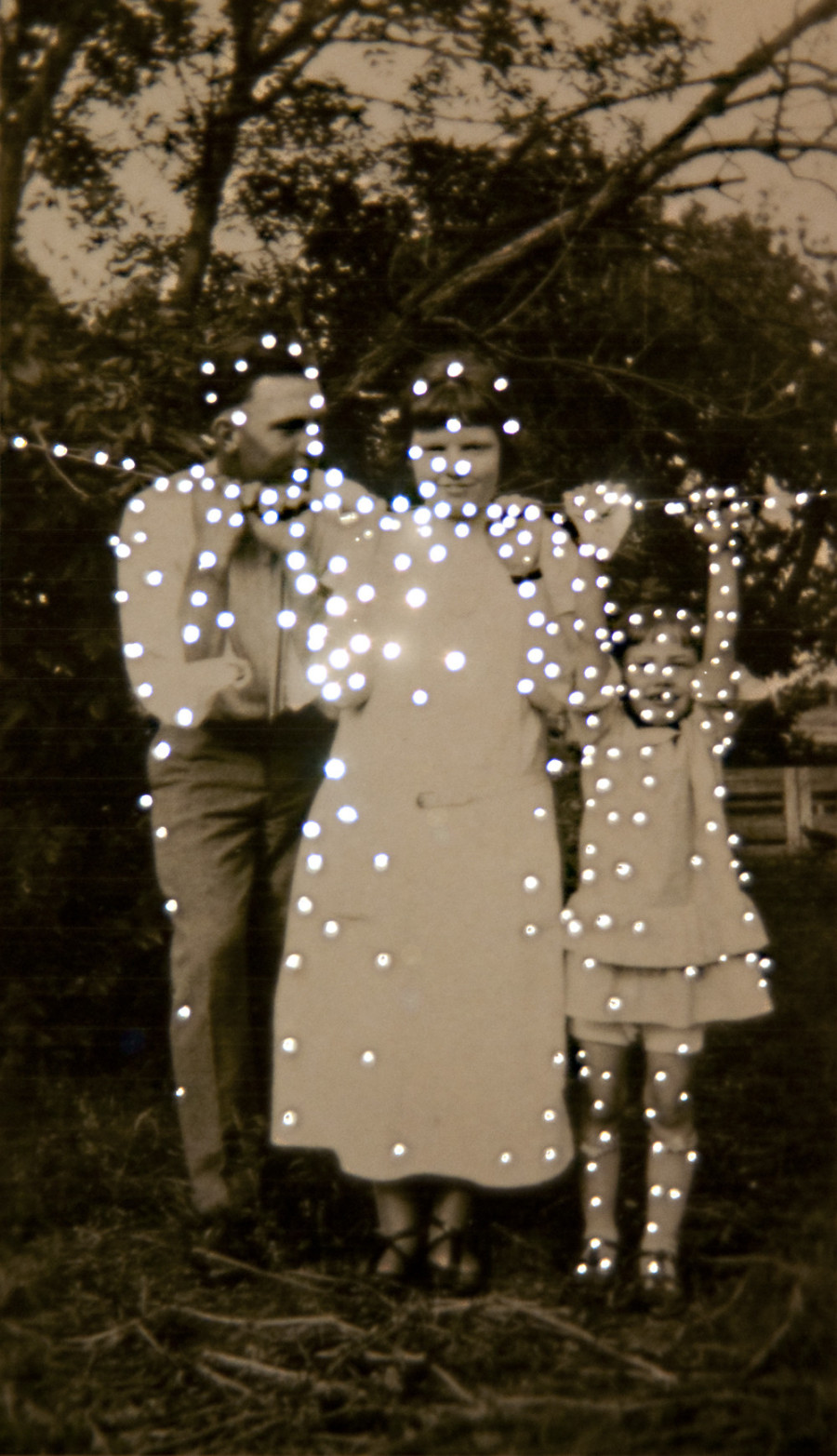 We Are A Tablet Of Wax
"As I continued to work on this series," Friend continued, "I became more aware of the weight each photograph carries. They display moments of love, excitement, solitude, and fragments of stories that will remain unknown. These photographs are fragments of everything and nothing." See the photographic puzzles below and let us know your thoughts in the comments.