When it comes to dog adoption at a busy shelter, looks matter. Luckily, a Los Angeles-based dog grooming company is here to help.
Bailey was brought to a high-kill L.A. shelter in bad condition after being found on the streets. At overcrowded shelters like this one, dogs don't have much time to attract the right owner and get adopted into a new home. Since Bailey's fur was tangled and filthy, his odds of finding a home quickly were greatly reduced. Thankfully, the folks at Hollywood Grooming came to this pup's rescue.
The groomers gave Bailey an incredible makeover that left him looking like a new pooch. In fact, the little guy was adopted just three days after his transformation.
You can barely recognize him!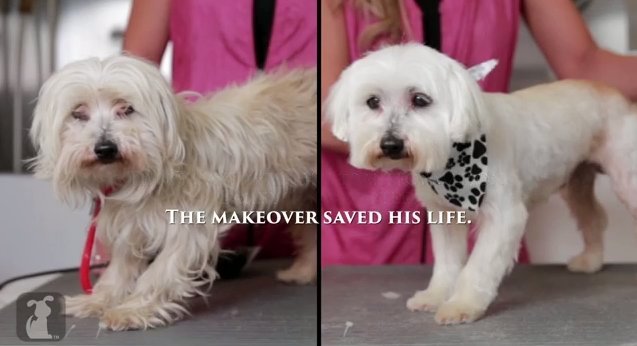 The well-groomed pup is now at his forever home. Congratulations, Bailey!
BEFORE YOU GO
PHOTO GALLERY
The Five Wonders: a rescue story