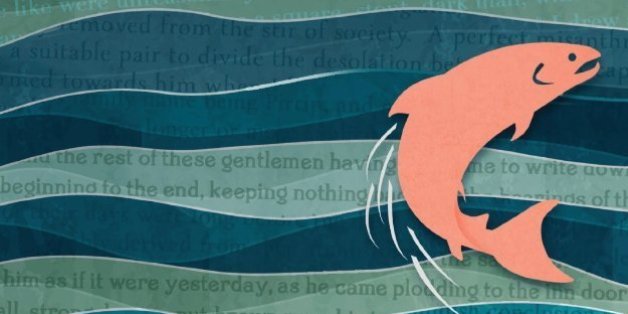 The 2014 Man Booker Prize longlist was announced today. Among the 13 selections, four were written by American writers, including To Rise Again at a Decent Hour by Joshua Ferris and Orfeo by Richard Powers. The longlist will be pared down to a six-title shortlist, to be announced on September 9. The winner will be chosen in October.
This year's prize marks the first to admit titles from any country in the world -- the only stipulations being that the book was originally written in English and published in the U.K. Previously, entrants had to be from Britain, a British Commonwealth nation, Ireland or Zimbabwe.
Of this year's nominees, only one hails from the Commonwealth: Australian writer Richard Flanagan, for his book The Narrow Road to the Deep North. Two Irish writers are among those chosen -- the remainder are citizens or the U.S. or Great Britain. In comparison, 2013's longlist included authors from Zimbabwe, Malaysia, New Zealand, Canada and Australia.
The decision to allow submissions from across the globe was a polarizing one at the time of its announcement. British authors questioned whether the prize would be able to maintain its "character" and ability to shed light on lesser-known domestic talents. However, last year's winner, 28-year-old Eleanor Catton, was quoted on the Booker's site: "I think it's a really great thing that finally we've got a prize that is an English-language prize that doesn't make a distinction for writers who are writing from a particular country."
Ian McEwan, Martin Amis and Donna Tartt, whose The Goldfinch recently earned her a Pulitzer Prize, are among the list's notable exclusions. Additionally, only three of the nominees are women.
The prize's chair, philosopher AC Grayling, commented: "We said to ourselves, 'the past record is not going to count.' We are not going to give a prize to someone who should have got it years ago. We are just looking at the quality of the books by themselves."