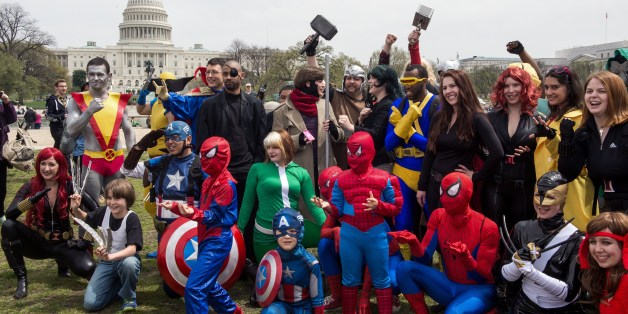 Well done, Comic Con!
At this year's popular comic book convention in San Diego, organizers have orchestrated a panel focusing specifically on transgender issues. Called "Breaking Barriers: Transgender Trends in Popular Culture," this panel is reportedly the first of its kind as it will consist solely of panelists that identify as transgender.
The panel is organized by Prism Comic's Tara Madison Avery and will reportedly analyze the appearances and representations of trans characters and include open discussion about the complexity and depth added by featuring the transgender experience in comic books.
"In recent years, Transgender creators have gained visibility in comics, movies, and television after long being consigned to the shadows," the Comic Con program reads. "From coming out and transition to navigating gender politics in a world still struggling to understand, cartoonists, writers, and filmmakers are investing their work with unique personal experiences as their characters learn to live and love in new and unexpected ways."
Comic Con is also slated to feature four additional panels on comics and issues affect the lesbian, gay, bisexual (LGBT) community.
"Breaking Barriers: Transgender Trends in Popular Culture" will take place at the San Diego Comic Con on Thursday, July 24 at 5:00 p.m.
(h/t HRC)
BEFORE YOU GO
PHOTO GALLERY
15 Things To Know About Being Transgender By Nicholas M. Teich