The New York Post had some fun with its own theories about the culprits behind the Brooklyn Bridge white flags on Wednesday: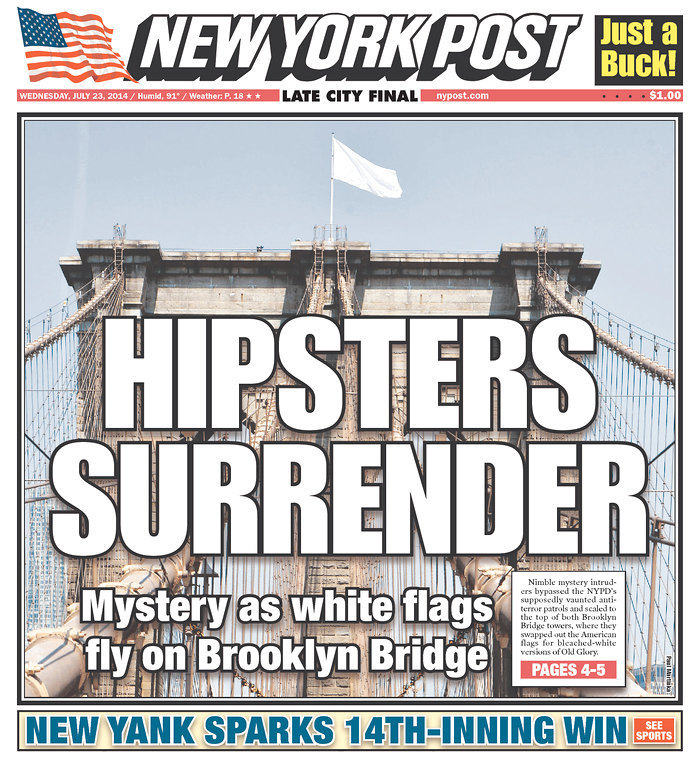 (Image via Newseum)
The front page teased about the ongoing mystery surrounding two white flags that somehow replaced the American flags at the top of the Brooklyn Bridge Tuesday. Authorities have admitted that they still do not know who put the flags there or how they accomplished the scheme unnoticed.
Of course, the cover could also be one more stab at its tabloid counterpart the New York Daily News. On Tuesday, the Daily News was tricked by a fake Twitter account that claimed a group known as "Bike Lobby" was behind the scandal.
Bicycling group, Brooklyn Hipsters...who's next?