Like, how many pairs of underwear do I actually bring on this trip? Will I have time to do wash? What if I stay an extra day? And -- most importantly -- will extra tighty-whiteys bulk up my suitcase?!
Sounds like you need a statistics-based underwear packing grid.
These nifty charts (the brainchildren of traveling pals Reed Kennedy and Carrie Smith) will optimize your underwear needs. First, choose the number of days you'll be away from the top row. Then, use the grid to see how many times you'll need to do wash based on how many pairs of undies you bring.
Gold numbers represent a "perfect run:" you will arrive home with no extra clean underwear.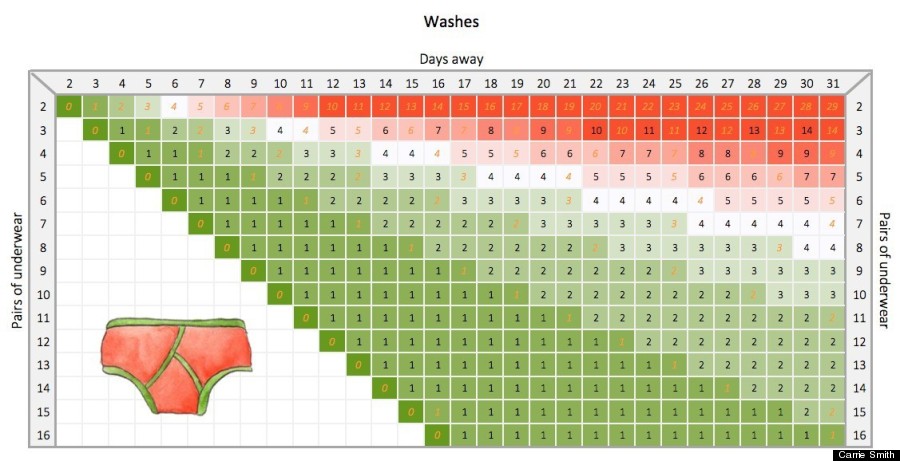 And if you're really concerned about minimizing your carry-on, aim for a "0" on this chart, which means you'll have exactly zero pairs of clean undies in your suitcase on the day you arrive home.
Here's to hygienic adventures!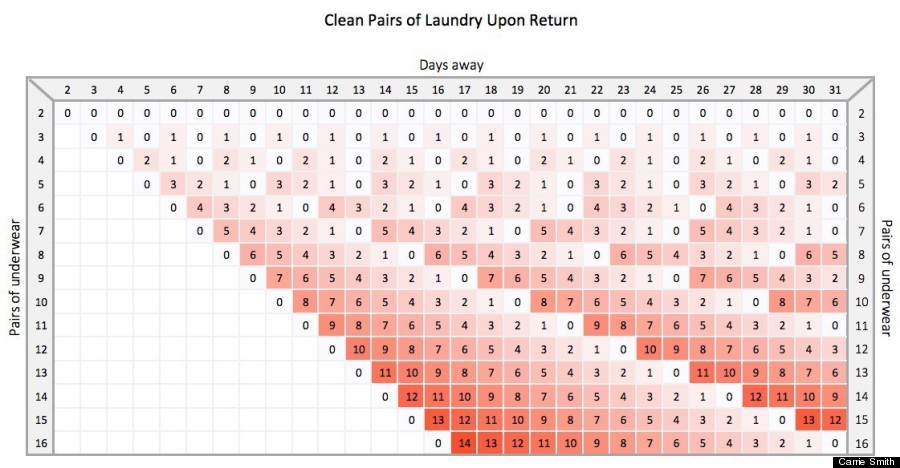 BEFORE YOU GO
PHOTO GALLERY
Packing tips