That's some tricky outfit you got there, Chrissy!
The lovely Chrissy Teigen celebrated her part in the online documentary series "The Butcher, The Baker, The Belgian Beer Maker" in a Stella Artois-hosted event in New York City July 21, but it's her maxi skirt and sheer top combo that distract us from the booze.
Teigen's black skirt with white and orange panels, together with her black blouse, give the impression of an impossibly narrow waist. Further accentuating her already slim figure is the placement of her arms, which make the white panels of her skirt blend with the white table in the background. The same optical illusion repeats itself in an Instagram pic she uploaded July 23.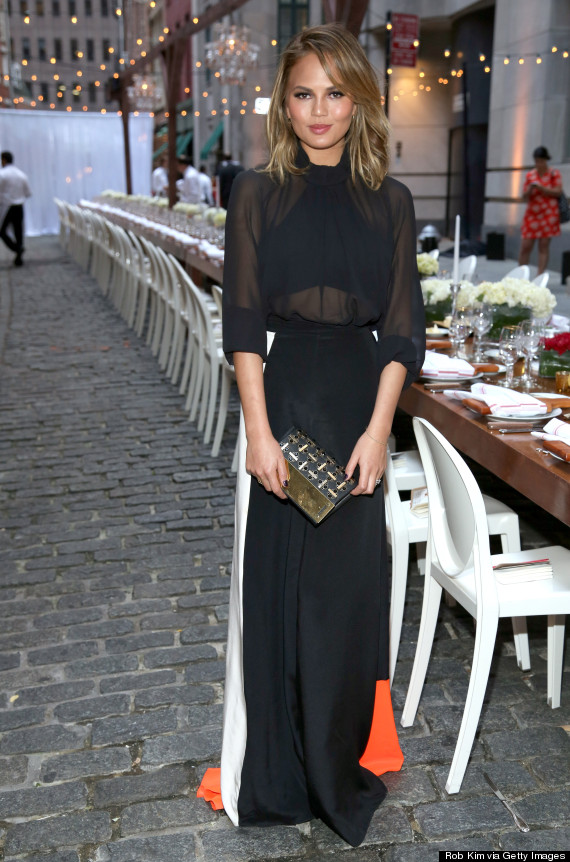 Of course, the Sports Illustrated Swimsuit Issue cover girl needs no help looking like the bombshell that she is, and she's not afraid to take on any haters who say otherwise.
You keep being you, Teigen.
BEFORE YOU GO
PHOTO GALLERY
Indulge In Our Chrissy Teigen Obsession