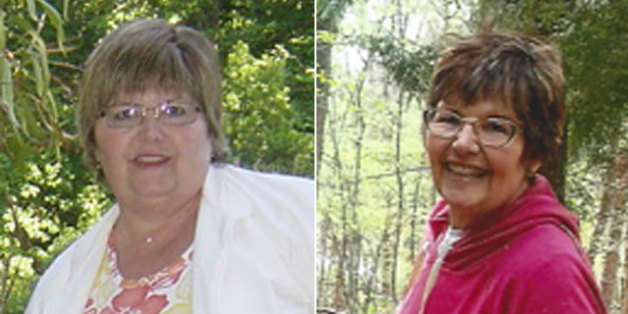 Name: Linda Herman
Age: 66
Height: 5'3"
Before Weight: 309 pounds
How I Gained It: I have been heavy my whole life. I wore a size 16 dress at my wedding, and steadily gained weight throughout the last 46 years. I fried most of our food and baked a lot of desserts. It was easy to overeat these foods.
I have worked at a sedentary desk job, nine to 10 hours a day, for 20 years. I didn't exercise, and I ate whatever I wanted, including chicken fried steak, lots of red meat, potatoes, breads, bacon, sausage and lots of desserts and sugary breakfast pastries. When my children were in high school 25 years ago, I lost 123 pounds at a diet center, only to put it all back on.
Breaking Point: I was on blood pressure medicine, was borderline diabetic and my doctor wanted to start me on cholesterol medicine. At 309 pounds, I was out of control. I didn't think I would see my grandchildren grow up. I couldn't stand in the kitchen to cook or wash dishes, I struggled getting a shower and getting dressed, and I couldn't walk to the mailbox (approximately 20 yards from the house). My husband of 46 years dropped me off in front of the grocery store or restaurant while he went to park the car. I turned down going to a baseball game because I could not walk to the stadium, nor could I sit comfortably in the seats. I flew to Hawaii and had to wear an "extension" belt and was afraid they would charge me for two seats. I went on vacation to the beach, but stayed in the pool area, because I couldn't walk through the sand to get to the beach. I knew it was time for a change.
How I Lost It: At first, I asked my doctor to give me three months before she started me on cholesterol medicine to see what I could lose. I asked what options I had to help me get started. She said surgery, a hospital weight loss and nutrition program or a dietitian and psychologist. I couldn't afford the first two, so I opted for the third. Best decision of my life.
I made up my mind that this weight gain didn't happen overnight and I would not lose it overnight. The change would be permanent and for the rest of my life. I visited the dietitian and pleaded with her not to overwhelm me.
I went on vacation the very next week and my sister said to me, "Why not wait until we return from vacation?" I knew there would always be a vacation, a holiday, a birthday party, wedding, graduation, so I may as well get used to it. For six months, I concentrated all efforts on myself and food. I made myself a priority, and I never looked at more than five pounds at a time. I took baby steps, learning along the way.
Everyone asked me what I was doing for exercise, but I'm not sure anyone realized that at 309 pounds it was a struggle to walk, let alone exercise. After about four months, a friend invited me to a swimming class. After the fourth time she called, week after week, I finally went -- and they didn't have swim belts big enough for me. It was hard putting on a bathing suit. I started going to one class a week, and after a couple months, I tried going two times a week.
Six months or so into the journey, with a routine in place, I was ready to see the psychologist. This was a first for me. The psychologist helped me to recognize why I wanted to eat all the time.
My medical doctor never let me off the hook. Every three months, I went for blood work. My numbers were improving, so she continued to give me more time before starting me on cholesterol medication. I was determined and continued to lose weight. In September 2012, she took me off the blood pressure medicine and deemed all my blood work normal.
I have maintained my 132-pound weight loss for over 1.5 years, with the support of my husband, family, swim friends, dietitian, doctor and psychologist. Now, I eat lean meats, fruit, eggs, yogurt, soup, homemade granola and vegetables, vegetables and more vegetables. I still eat out a lot, but I make different choices and generally try to eat only half of the portion served. I went to my first baseball game this year after losing my weight and am planning several flights, knowing I will fit in the seats. I've learned there is no quick fix and the word "diet" is not in my vocabulary. We're never too old to start a healthy lifestyle. If I can say something to inspire one person to make a permanent lifestyle change to become healthy, I recommend starting today, don't look back, and be determined.
After Weight: 177 pounds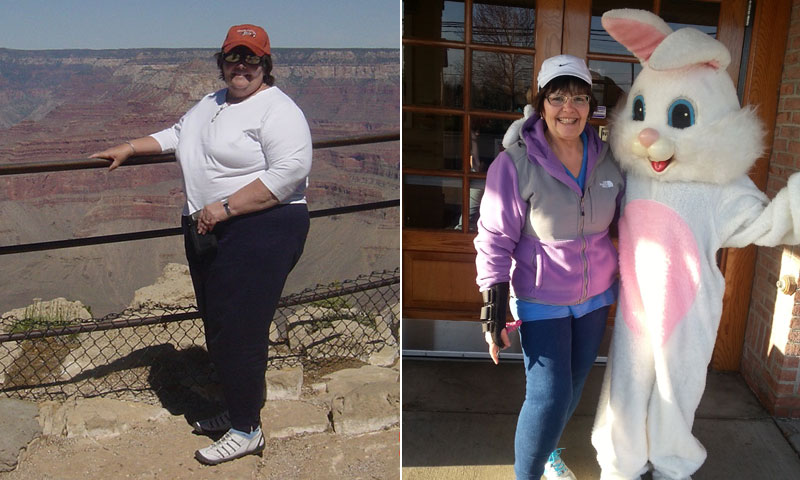 The Huffington Post publishes photographs as they are submitted to us by our readers.
Got a success story of your own? Send it to us at success.stories@huffingtonpost.com and you could be featured in our I Lost Weight series!
Check out more of our inspiring weight loss stories below:
PHOTO GALLERY
Weight Loss Success Stories
As told to Sarah Klein