It was only a matter of time: Now you can be an emoji, thanks to a new app.
Imoji, posted to the App Store on Thursday, allows iOS users to turn the pictures they take -- or save -- into emojis for iMessage. What's more, The Next Web notes, users can choose to make a sticker private, or opt to make it public for others to use in their own conversations. That means any user has the chance to create the next ultra versatile emoji (think: clapping hands or poop with eyes).
(Story continues below)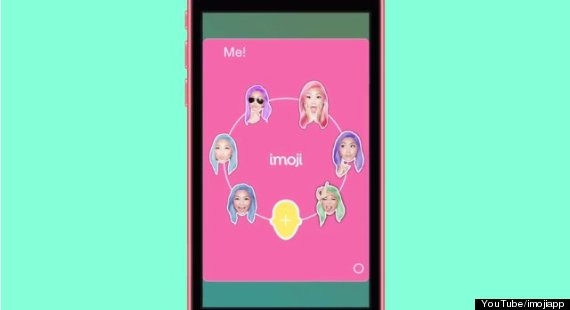 The Imoji app allows users to select from a set of pre-saved creations.

As the promotional video (see above) shows, the user edits his or her photo and then drags it to the center of the screen. The app then sends the creation to the user's chat in iMessage.
According to TechCrunch, the app offers users a variety of simple editing tools such as zoom, crop and cut. Both Next Web and TechCrunch note that the app's interface is initially hard to use and takes a bit of learning. However, both sites said that working with Imoji gets easier with practice.
In an interview with Forbes, Imoji co-creator Tom Smith explained Imoji was initially sent out to 100 "designers and influencers." He said the amount of stickers sent and created before the app's actual release has already surpassed his expectations.
The Imoji app is available for free download at the Apple App Store.