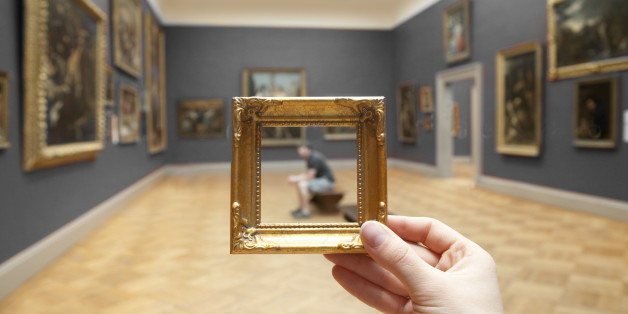 Mayor Bill de Blasio announced a new initiative in New York City this month, proposing a municipal identification card that could be available to all city inhabitants next year. The card would be beneficial to New Yorkers who don't have a driver's license or other form of official ID. In particular, undocumented individuals.
Well, according to The New York Times, another subset of the population may find the municipal IDs appealing: the art world. The Times reports that the card may come with free membership and discounted tickets to cultural institutions in NYC, namely the Metropolitan Museum of Art, the Brooklyn Museum, Lincoln Center and other well known culture havens.
"The proposal, floated last week to a group of city arts executives at the Met Museum by Tom Finkelpearl, the cultural affairs commissioner, is designed to ensure that a card intended to help undocumented New Yorkers does not simply become an easy way to identify them. It also represents a turnabout in relations between cultural organizations and City Hall."
The proposal is just a proposal at this point, and the benefits attached to the municipal ID could vary from free membership to season-specific offerings to discounted prices for unsold tickets. You can read more about the story here.
Most people are probably aware of the fact that the Met is technically free to the public already. It has run into problems in the past, having been accused of "duping" visitors into paying for entrance when the $25 fee is actually a suggested price. So hopefully this arrangement will not further complicate the public's understanding of the fee.
We know this ridiculous Groupon deal certainly threw individuals into a tizzy.
BEFORE YOU GO