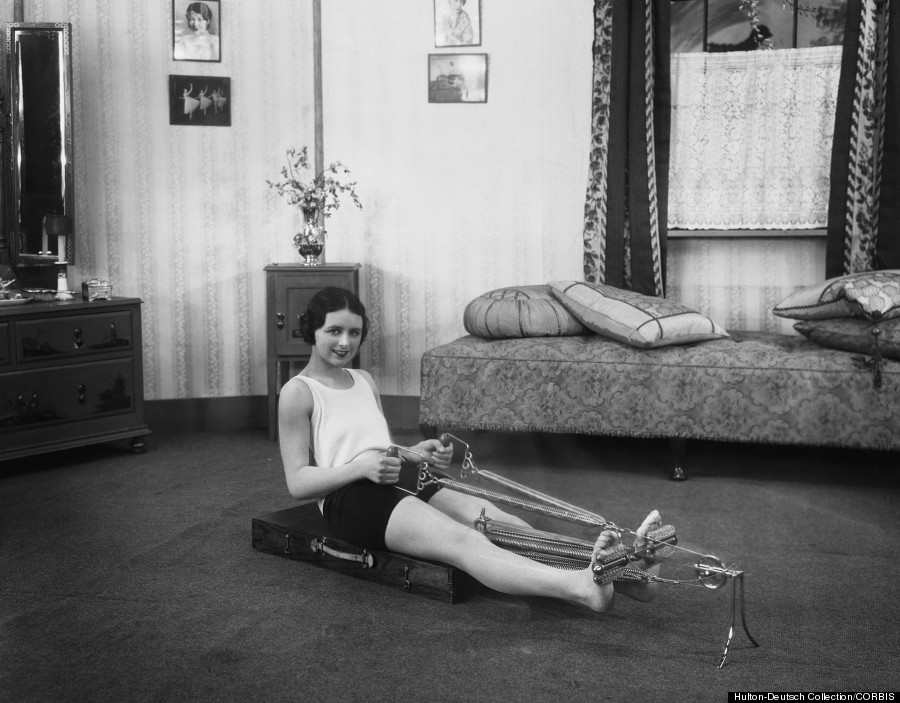 A woman does her daily exercises using a new apparatus which uses many of the muscles of the body, ca. 1930.
This rowing machine in a suitcase sure looks a lot like some Pilates machines, but thanks to its emphasis on convenience, its closest relative may be the classic 1990s home fitness system, the SoloFlex. Note also the use of body resistance to build strength -- truly revolutionary during an era in which weight training was unheard of for women.
Which all goes to show that easy strengthening exercises are timeless.