Every Saturday, Grayson and Tina Haver Currin stand outside a women's health clinic in Cary, N.C. holding signs -- but not the kind you'd expect to see outside of a facility where abortions are performed.
While pro-life protesters hold signs that read, "Babies are murdered here" and "Pregnant mothers need support not abortion," the Raleigh, N.C. couple stands beside them holding signs with irreverent messages like, "I like turtles" and "Honk if you're horny."
The "pro-choice husband/wife team" documents their adventures on their Tumblr, Saturday Chores. On their site, Tina wrote that the couple's first counter-protest "happened on a bit of a whim" in March when they were driving through Cary and passed the clinic.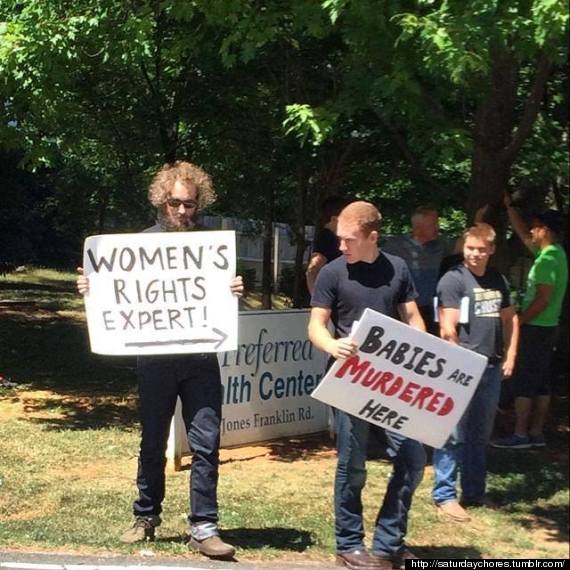 "We've seen the clinic in question hundreds of times. But for some reason, on this morning in particular, the protestors got under our skin a little more than normal," Tina wrote on Tumblr. "Grayson suggested that we make a sign that said 'Weird Hobby' and point at one of the protestors. We tried to buy poster board at Home Depot, but they don't carry it. As we were leaving, I ripped a vinyl sale sign off of a display and took a Sharpie to it. We posted the results to Instagram and Facebook, and people flipped."
Check some of their hilarious signs: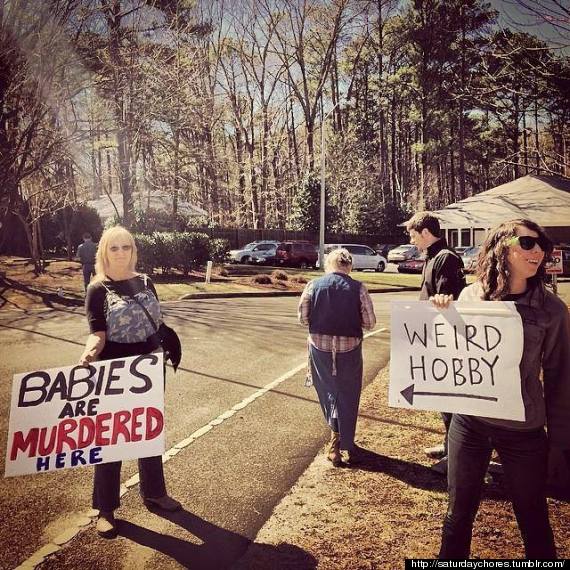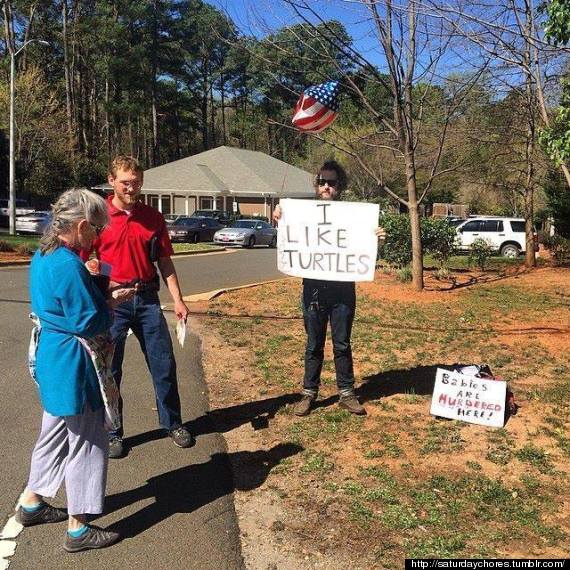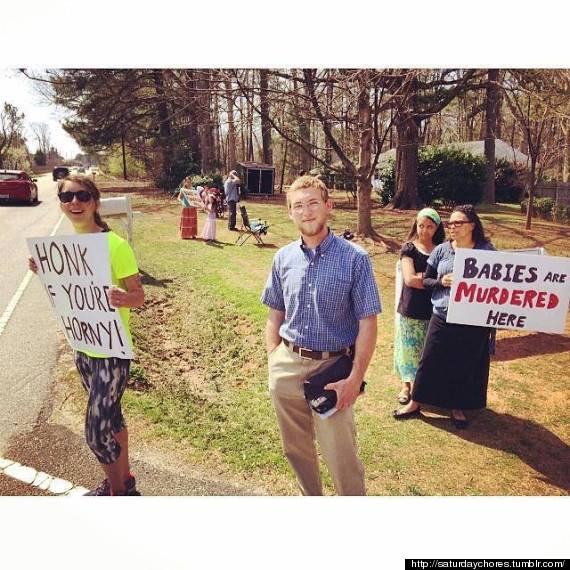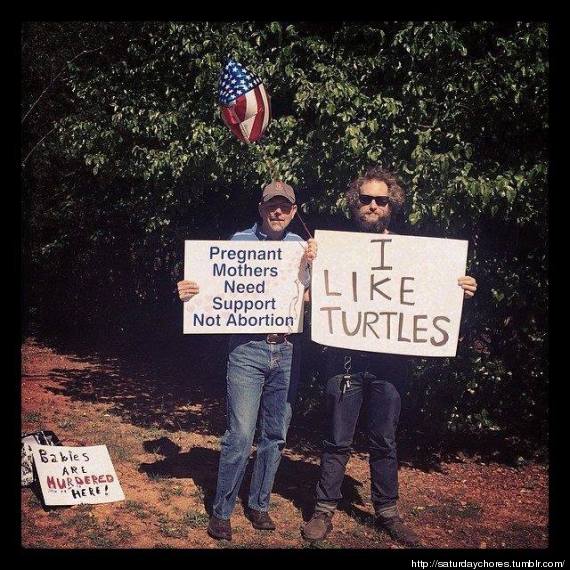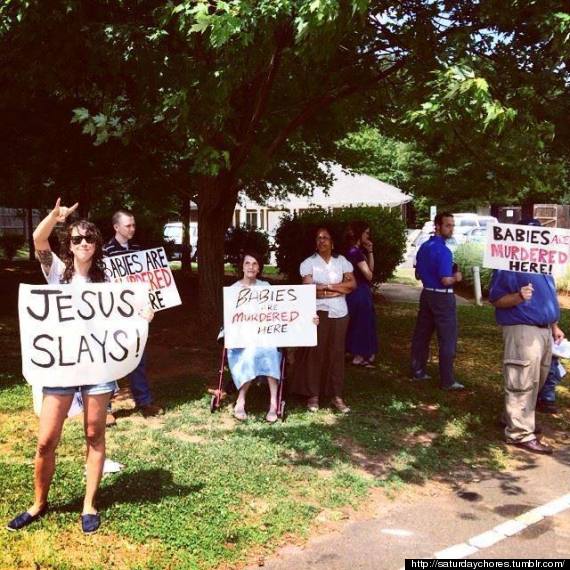 Head over to Saturday Chores to see more.
[h/t DailyDot]
BEFORE YOU GO
PHOTO GALLERY
#YesAllWomen Stories