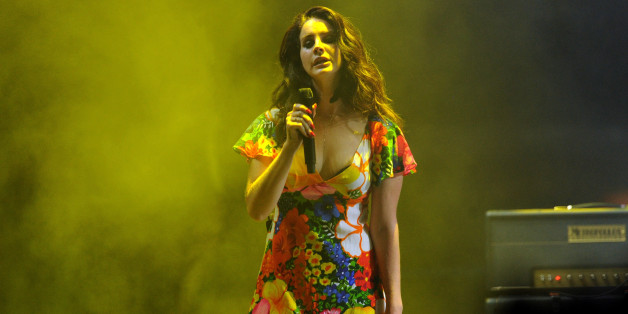 Lana Del Rey is a champion of odd lyrics, and there's one in particular that didn't exactly generate enthusiasm from her mother.
And understandably so: The song in question is the polarizing "Paradise" track "Cola," which contains the line "My pussy tastes like Pepsi-Cola." We can basically stop writing this post right now and you'd understand where it's going.
"My Dad thought 'Cola' was funny," Del Rey said during her recent interview with Rolling Stone's Brian Hiatt. "My mom didn't think it was that funny." Imagine that.
The true source of the lyric? Del Rey's Scottish ex-boyfriend. "He was talking about American girls," the singer said. "His vision of American girls was that all their pussies tasted like Pepsi-Cola, and that they were such a dream. I thought that was the funniest fucking thing I'd ever heard. And I thought, 'Well …'"
This isn't the first time Del Rey has discussed the lyric. During a 2012 interview, she explained that many others besides her mother were unhappy with the track.
"They just thought it was really weird -- nothing new here," she told a radio show. "For me that song was just so cool. Like, the guys I got to play electric guitars ... and you know, the amazing surf sounds on it. And I love the way the chorus opens up and has tropical undertones. For me, the vibe of it is so good. I love it."
For Del Rey's full Rolling Stone interview, head here.
BEFORE YOU GO
PHOTO GALLERY
Celebrity News & Photos