A leading Russian newspaper has issued an apology on its front page, asking for forgiveness from the people of the Netherlands who lost their loved ones in the Malaysian Airlines plane crash.
The front page of Novaya Gazeta on Friday featured the words "Vergeef ons, Nederlands" (Forgive Us, Netherlands) in bold above a heartbreaking image of the line of hearses carrying MH17 victim's bodies.
See the front page below: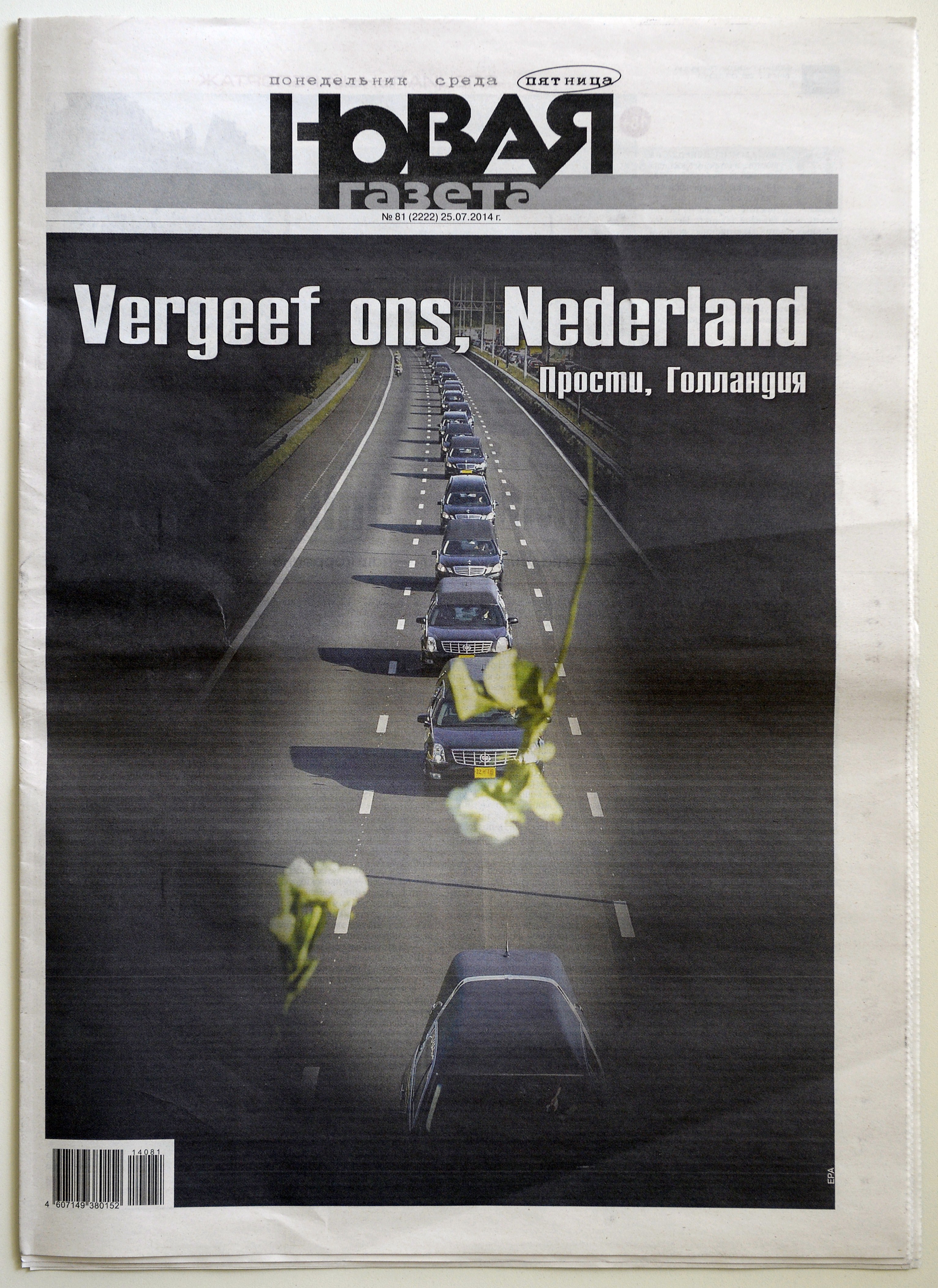 The photograph was taken Wednesday when the first bodies from the crash were transported to Holland for identification. Thousands came out to pay respect.
Novaya Gazeta, a liberal newspaper, is well known for its anti-Putin position. The front page will certainly spark a reaction as Russia continues to deny that it had any role in shooting down the plane. A top pro-Russian separatist said this week that Ukrainian rebels did have the capability to take down the airliner. The commander later denied those claims, stating that he was misquoted.
Senior US intelligence officials said Tuesday that based on their investigations, there is no direct evidence linking Russia to the Malaysian plane crash, but they held Russia responsible for fomenting the "conditions" in which it took place.
(h/t: news.com.au)