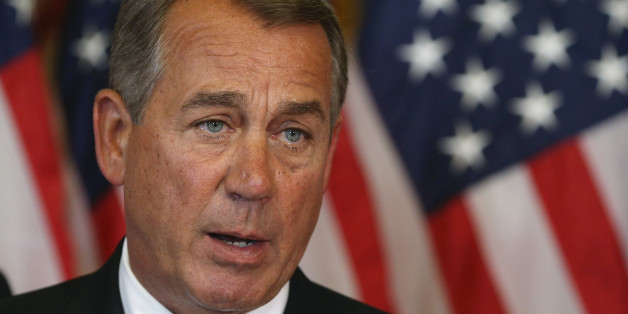 Members of Congress often employ groan-inducing press materials in order to spread their message on any given day. There's the cheesy Valentine's Day greeting cards, which lawmakers tailor every year to a timely issue. Or, for example, there's using adorable kittens to attack Senate Majority Leader Harry Reid (D-Nev.)
But House Speaker John Boehner's (R-Ohio) press operation may have taken the cake on Friday by releasing a litany of puns in honor of singer Billy Joel, who is being honored by the Library of Congress. Joel, despite being called by some critics as the "Worst Pop Singer Ever," is apparently dear to the Speaker's heart.
Here's an excerpt of Boehner's ode to Joel criticizing Democrats on the economy, replete with references to the Long Island native's greatest hits:
The American people have been asking 'where are the jobs' "For the Longest Time," as we find ourselves in the middle of the worst 'recovery' for jobs ever.

Yet the president just has to be a "Big Shot," bragging about his policies when Americans are having a tough time.

No, "We Didn't Start the Fire" of uncertainty that has small businesses in Southwest Ohio and nationwide struggling under ObamaCare.

And a student coming out of college trying to find a job has every right to be an "Angry Young Man" about this economy.

On top of all this, the president's "Shameless" push for 'economic patriotism' would just make things worse, with even more jobs "Movin' Out" of the country.
And -- ugh -- of course:
So "Say Goodbye to Hollywood," Mr. President, and work with us to help grow the middle class and expand opportunity for everyone, from the "Piano Man" to the "Uptown Girl."
h/t Mediaite
BEFORE YOU GO
PHOTO GALLERY
John Boehner's Lips Are Sealed