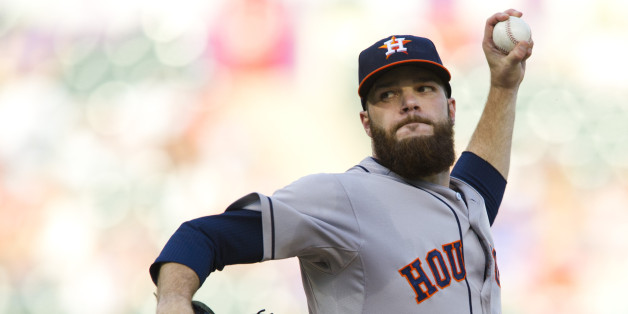 Houston Astros pitcher Dallas Keuchel had a message for a heckler last week. So he decided to write it on a baseball and toss it to the fan.
A ball @kidkeuchy tossed to a heckler sitting next to me #Astros #Athletics pic.twitter.com/rnZg5jRLwD

— Nick Wong (@nickw888) July 24, 2014
It seems like Cincinnati Reds All-Star Brandon Phillips might have started a trend. Phillips wrote a message for a fan on a baseball back in June, except he referred to the fan as "drunk guy," thanked him and then told him to "shut the phuck up." It doesn't look like Keuchel took a selfie with his heckler though.