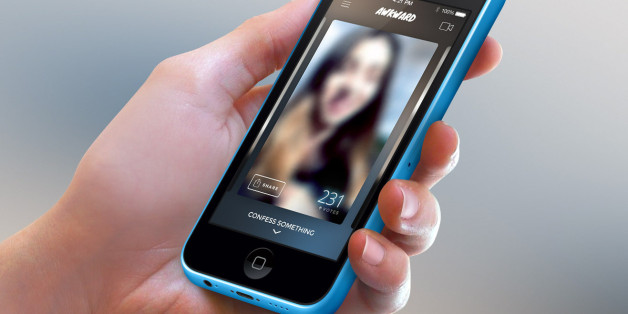 If you have a secret and you want to confess it to the world semi-anonymously, try Awkward, a new app for creating, sharing and watching video confessions.
The app, which was created in Germany, launched for iPhone on July 14. Here's how it works: You record a video that's up to 10 seconds long using your iPhone camera, decide how much to blur it, and then post it for people users to see. You can also watch other people's videos on the app and rate them.
It's sort of like Whisper meets FMyLife.com meets Snapchat.
We downloaded the app, and it can be sort of fun in a voyeuristic way. But many of the confessions are from people who seem to be quite young, which can be upsetting. Nobody wants to watch a tween talk about having "crazy, monkey sex" with her boyfriend and then running into her parents. Yes, that's a real confession I saw. I also saw one young girl talk about finding condoms in her parents' room, and a boy saying that his mom tried to wake him up and ended up seeing him naked and with an erection. It's all just terribly uncomfortable.
Tween confessions aside, there's another important point to make about Awkward: Even if you blur your face the maximum amount, it's still possible someone will recognize you. Between your voice, your blurred face and the story you tell, it's hard to say just how anonymous you might really stay. The default setting is halfway blurred, which looks like this: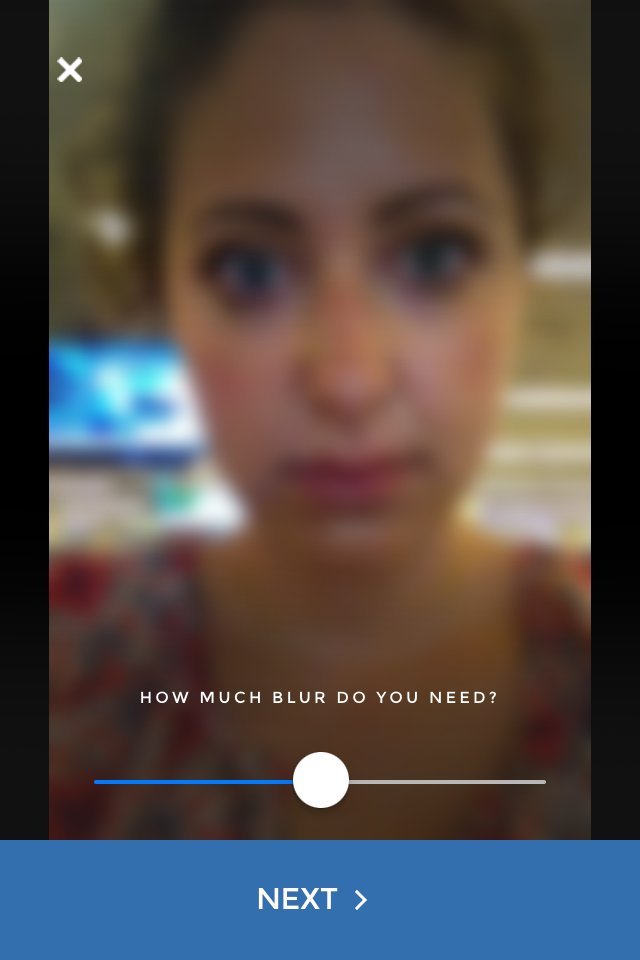 Obviously that's super recognizable. Plus, if you screenshot the video and put it in Photoshop, you can sharpen the images and make them even clearer. Here is the sharpened versions of the above photo. If you knew me, you'd probably be able to recognize me in either one of these.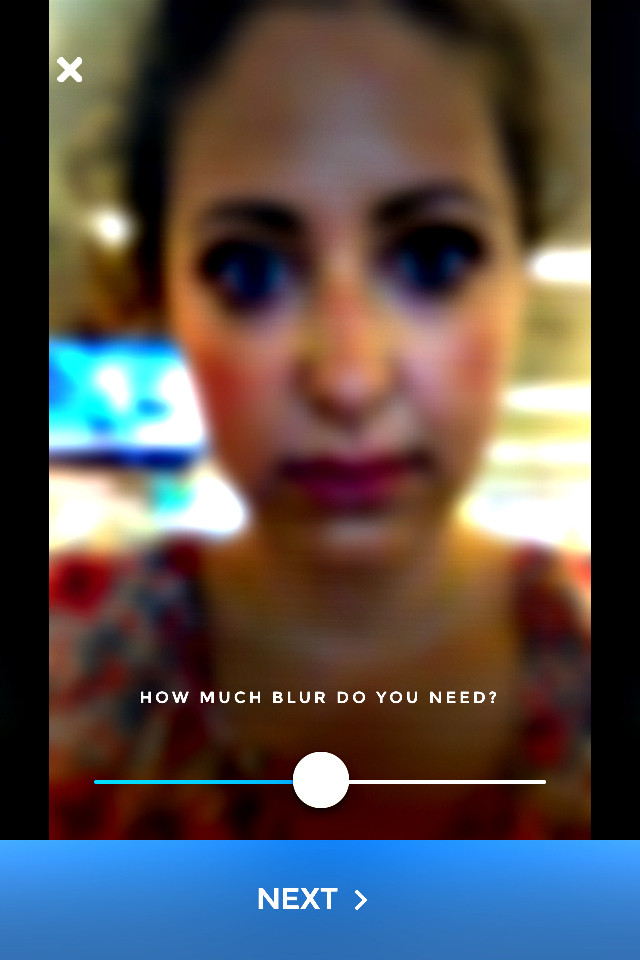 But the fully blurred version isn't that unrecognizable either. Here's the original fully blurred picture: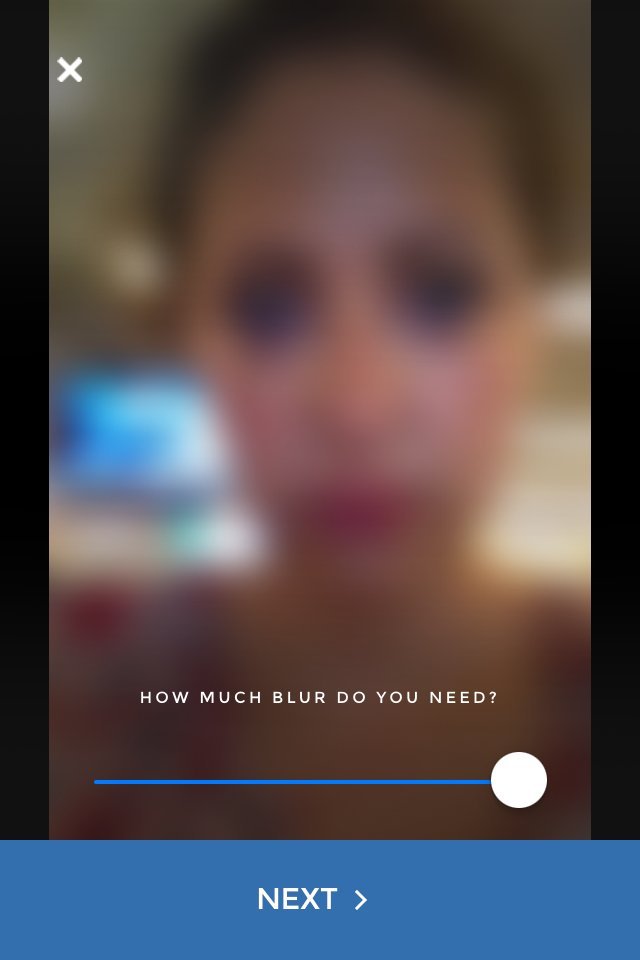 And here it is sharpened in Photoshop: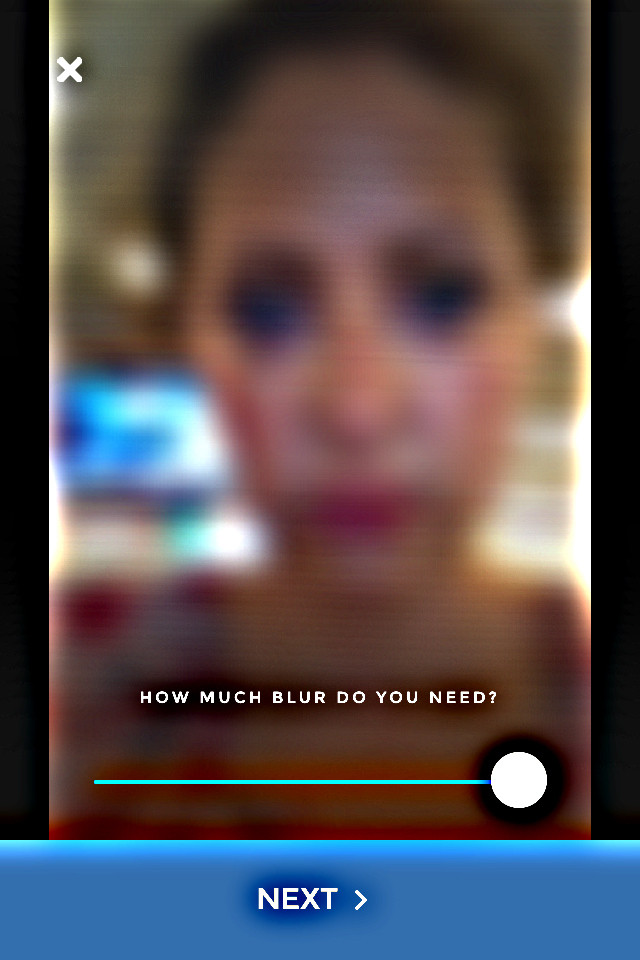 Maybe not being totally anonymous is part of the fun? Our advice: If you use this app, keep your confessions PG-13.