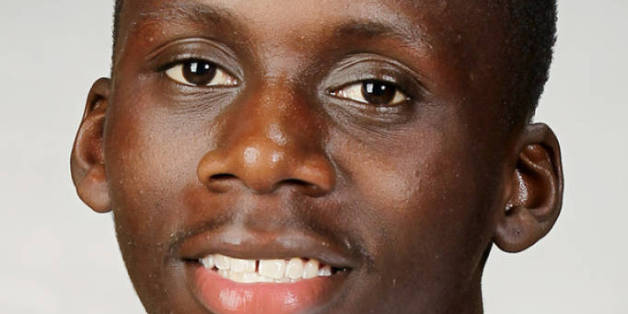 Northwest Florida State College has recruited basketball player Brandon Austin, a sophomore accused of sexually assaulting women at two other colleges he attended in the past year.
Austin will play at the junior college in Florida on a scholarship, transferring from the University of Oregon where he was suspended and booted from the basketball team.
Austin and two other basketball players were accused of gang raping a female undergrad at the University of Oregon in March. The case did not lead to the district attorney's pressing charges, but the university did suspend the three indefinitely from the team as players and for up to 10 years from the school as students.
Prior to Austin's going to Oregon, he and a teammate were suspended from the Providence College basketball team in the fall of 2013, also for an alleged sexual assault of a female student. Prosecutors in Rhode Island declined to press charges as well.
When Austin's case became public in Oregon, school officials there insisted they had not been aware of the allegations against him. However, Northwest Florida is making no such claim.
"We are confident in our ability to provide Brandon with the infrastructure and support system our student-athletes need in order to be successful in the classroom, on the court, and in the community," Northwest Florida Athletic Director Ramsey Ross said in a statement. "At our level of athletics, we have a unique and powerful opportunity to provide student-athletes a setting to improve their lives by continuing to pursue their educational and athletic goals, and Brandon will be no different in that regard."
Steve DeMeo, the head men's basketball coach at Northwest Florida, offered similar comments, saying the school was giving Austin "an opportunity."
"We have the experience, support and resources to help Brandon get back on track towards graduating and help him be a successful student athlete on and off the court," DeMeo said.
Following the gang rape allegations at Oregon, Austin was under consideration by Hutchinson Community College in Kansas, but that recruitment fell through. Steve Carpenter, Hutchinson's sports information director, had little to say on why the college decided against Austin.
"Brandon had a visit and after an evaluation process, our officials decided not to offer him," Carpenter told The Huffington Post in an email Monday.
Austin was a star high school recruit, ranked 45th nationally by Rivals and 56th by ESPN.