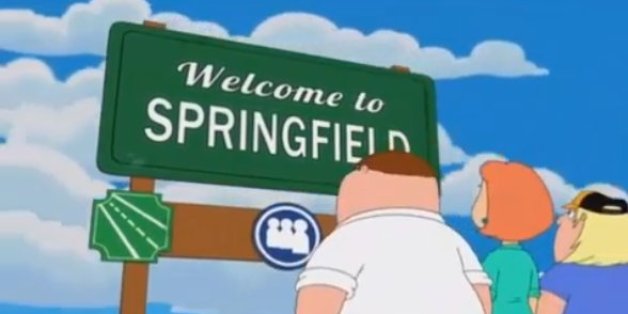 The surely-incredible "Family Guy"/"The Simpsons" crossover episode won't air until September 28 (on Fox), but thanks to Comic Con, we can now get a hilarious sneak peek at it.
According to Entertainment Weekly, five minutes of "The Simpsons Guy" were screened on Saturday, July 26, during the "Family Guy" panel. Unsurprisingly, the footage leaked online soon after.
So what's in store?
The Griffins arrive at Springfield, Homer and Peter share their love of donuts and beer (to a certain degree), and there are prank calls, skateboards and aliens galore. Oh, and a cameo from Bob of "Bob's Burgers," because perfection.
Help yourself to the video below while you wait for the "Family Guy" season premiere:
For more on what to expect from the upcoming season of "Family Guy," including the return of Jesus and a kickass Liam Neeson, head over to Variety.
h/t Break.com
BEFORE YOU GO
PHOTO GALLERY
Best TV Shows To Binge-Watch