It's like, art, you guys.
Over the weekend, two men were spotted strolling along the streets of Brooklyn, New York, one man riding a Segway scooter and walking a... uh, hipster, we guess.
A tipster alerted The Huffington Post -- and apparently Gawker, among others -- of the bizarre scene, saying simply:
"Disgusting, this whole hipster culture is just flagrant attention whoring," the e-mail read.
We aren't disagreeing.
The "art performance" was apparently the work of Chinese artist Guo O. Dong, who also has a pretty interesting website, and is hoping to tour more of the city with his "Hipster On a Leash" piece.
Look, we get it, haters gonna hate and all that. But we're totally cool with going back to flash mobs and the Harlem Shake if it means burying this in the ground for the rest of eternity.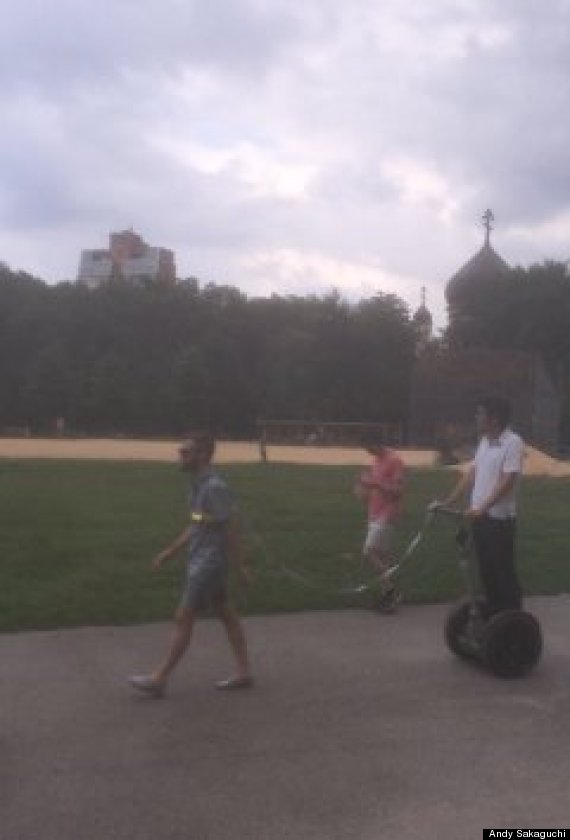 Like Us On Facebook |

Follow Us On Twitter |

Contact The Author