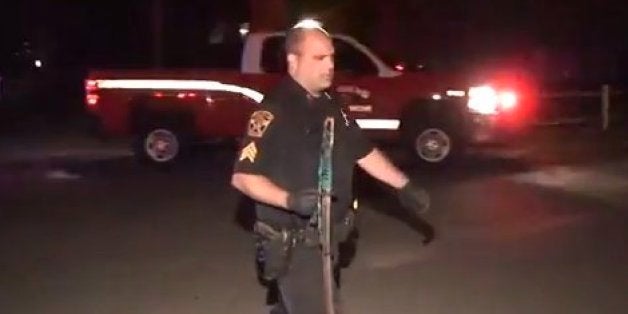 The victim told responding officers that he had been stabbed several times with a samurai sword and that his attacker was still in the yard.
The 28-year-old suspect, who was not identified, was filmed as police escorted him from the crime scene in handcuffs. He was shirtless and appeared to be splattered with blood.
The investigation is ongoing.