This is why you should have turned off Netflix last night and gone to bed instead of binging. This is THE MORNING EMAIL for Monday, July 28, 2014.
The Scuttlebutt
TOP STORIES
ISRAEL-PALESTINE CEASEFIRE STILL OUT OF REACH
"Israel sees no need for another Gaza ceasefire, an Israeli official was quoted as saying on Monday, as tensions between Prime Minister Benjamin Netanyahu's government and Washington flared over U.S. mediation to end the almost three-week-old war." Secretary of State John Kerry is finding it incredibly difficult to nail down a ceasefire agreement, much less an overall peace agreement. Meanwhile, Israel confirmed it had hit a U.N. school but denied reports of casualties. The U.N. Security Council called for "an immediate and unconditional humanitarian cease-fire in Gaza" today. This aerial view of the Gaza destruction shows the devastation. And the Palestinian death toll passed 1,000 this weekend, while at least 46 Israeli citizens have died. [Reuters]
TOP EBOLA DOCTOR DIES, TWO AMERICANS CONTRACT VIRUS
"One of Liberia's most high-profile doctors has died of Ebola, officials said Sunday, and an American physician was being treated for the deadly virus, highlighting the risks facing health workers trying to combat an outbreak that has killed more than 670 people in West Africa — the largest ever recorded. A second American, a missionary working in the Liberian capital, was also taken ill and was being treated in isolation there, said the pastor of a North Carolina church that sponsored her work." Meet the two Americans infected. And fears of the deadly virus are creating a wide distrust of health workers across Guinea. [AP]
U.S. CONTINUES TO UP PRESSURE ON RUSSIA
"Stepping up pressure on Moscow, the U.S. on Sunday released satellite images it says show that rockets have been fired from Russia into neighboring eastern Ukraine and that heavy artillery for separatists has crossed the border." View the images. Meanwhile, Germany is working to prepare its public for the aftereffects of forthcoming Russian sanctions. And in case you missed it, this profile of how Vladimir Putin spends his days makes him out to be quite the lonely dude. [AP]
STATESIDE: Death Penalty Debate
Family members of the victims see a different side to the death penalty. The New York Times Editorial Board called for the legalization of marijuana yesterday. A family of five was found shot dead in Maine. A plane crash landed on a Florida beach, killing one man walking with his nine-year-old daughter. And a freak lightning storm in California killed one and injured 13 at Venice Beach this weekend.
In heart-melting news, here are puppies rolling down hills.
INTERNATIONAL INTRIGUE: Deadly Facebook Post
A Pakistan mob killed a woman and her two granddaughters over a Facebook post. Violence in Libya is on the rise, prompting the American embassy to be evacuated. The "regional ambitions" of Boko Haram are horrifying. Were there UFOs over Toronto this weekend? Spoiler: no. And make sure you're living it up: researchers believe we are in the early stages of a mass extinction event.
In scared news, this cat sure can hide.
BUY! SELL! BUY! Dollar Goes Far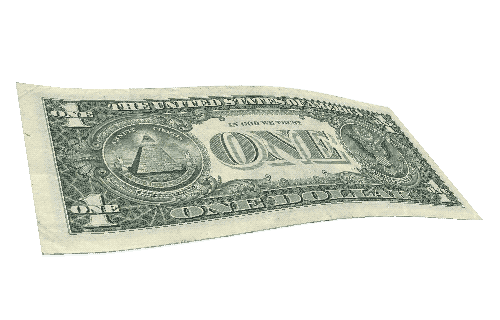 Dollar Tree is buying Family Dollar for a lot more than a dollar. JetBlue is considering charging for bags. Here are the ten American companies that are shrinking the fastest. China's having a Mickey D's burger shortage. The Hague ordered Russia to pay over $50 billion in damages to an oil company the courts say the country purporsefully bankrupted. And some Walmart ice cream sandwiches don't melt in the sun, which is mildly concerning.
In slides are fun news, check out these adorable baby foxes.
SCOUTING REPORT: Teams Can't Spell
It's unfortunate when a team misspells its player's name on jersey give-away night. Bill Simmons breaks down what's a sports movie, and what's an attempt to trick guys into going to a rom-com. Don't try to burglarize a former WWE champion. Six MLB players were inducted into the Hall of Fame over the weekend. Here's how to score a run without touching home base. We finally know LeBron's Cleveland jersey number. And David Ortiz proves he can flip a bat better than anyone.
In crazy news, this cat doesn't love the camera.
CULTURE CATCH-UP: Goodbye, Avengers?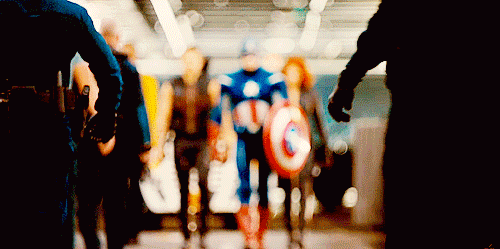 Could Joss Whedon kill off all the Avengers?!? Katniss is back: here's the official trailer for "The Hunger Games: Mockingjay Part 1." Take a gander at the first image of Wonder Woman in "Batman v Superman." Charlize Theron and Tom Hardy are up to some crazy stuff in the first "Mad Max" trailer. Don't worry, everyone, Quentin Tarantino is still going to do "The Hateful Eight." And it looks like we're getting another King Kong movie.
In marathon news, this kid can't quite keep up with the professionals.
LIVIN': Solid 4.8
You can finally figure out your Uber ranking. We can't stop playing the "Game About Squares." These baking hacks are worth their weight in salt (ba-dum-ching!). You need this Ikea hack. Here's what chefs order when they eat fast food. And check out Who What Wear's top 10 outfits so far this year.
In true love news, this cat adores his owner.
OTHER PEOPLE'S BUSINESS: We <3 Sandy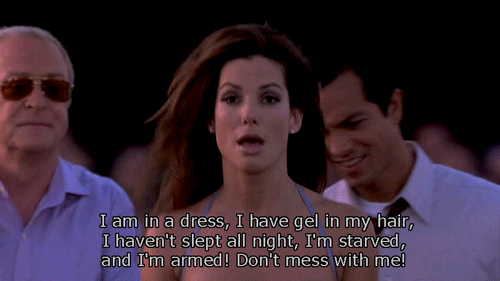 Sandra Bullock is 50 -- we want what she's having. Here's the first glimpse we've had of Blake Lively's wedding dress. We really, really, really hope Page Six's allegations about Beyonce and Jay Z's marriage aren't true. Because we wish it were Friday, here are the best celebrity-endorsed tequilas. And we cannot get over John Stamos analyzing 20 vintage pictures of himself -- that hair.
In living it up news, here's a guy popping a wheelie next to the Tour de France.
TWITTERATI
@Grreatvibes: Good taste in music is attractive.
@DaleJr: I love my mom.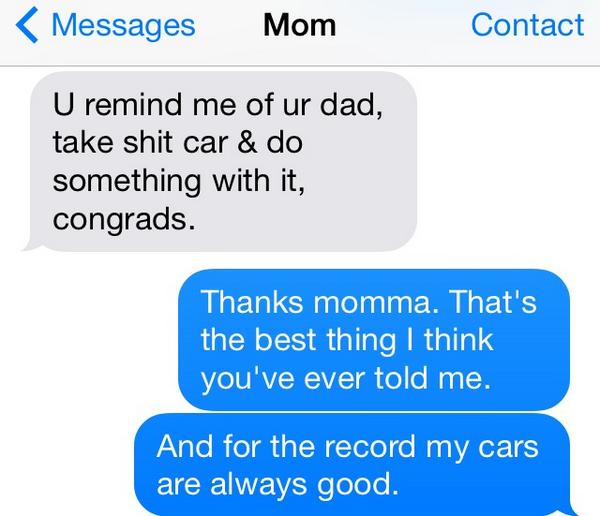 @FINALLEVEL: Do NOT kill people...... Though you WILL be tested and tempted.
@johncusack: Does anyone need to be blocked today - I'm here to serve
@historyepics: Clint Eastwood ( at age 26 )

ONE MORE THING
Here's what your feet may be trying to tell you.
Got something to add? Send tips/quips/quotes/stories/photos/events/scoops to Lauren Weber (lauren.weber@huffingtonpost.com). Follow us on Twitter (@LaurenWeberHP). Does somebody keep forwarding you this newsletter? Get your own copy. It's free! Sign up here.