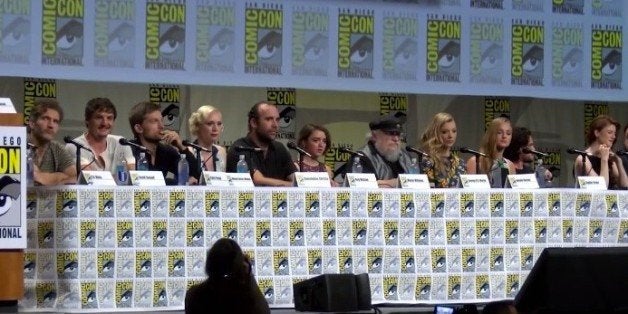 During San Diego Comic-Con, "Game of Thrones" casting news was revealed, a blooper reel was released and insights were given into the new season. In addition, the show's cast got candid during their Comic-Con panel and answered some major "GoT" questions.
Here are the top 10 moments:
10. The Hound revealed his thoughts on the fight with Brienne.

9. We finally found out who Jon Snow's mother is.
8. Kit Harington gave some insight into how he prepares for his role.

7. Pedro Pascal had the best response ever when the cast was asked if they read the books.

6. Then he had the perfect answer to the question, "Direwolves or dragons?"

5. The cast addressed Kit Harington's call for more male nudity in the show.

4. Natalie Dormer met her number one fan.

3. We found out why he's called the Hound.

2. The question on everyone's mind was finally answered.

1. And lastly, moderator Craig Ferguson showed us why book readers and show watchers aren't so different after all.

Season 5 of "Game of Thrones" is set to premiere in spring 2015 on HBO.

BEFORE YOU GO
PHOTO GALLERY
"Game Of Thrones"