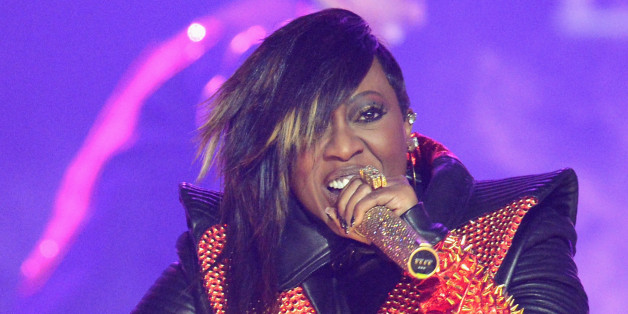 The following article is provided by Rolling Stone.
By NICK MURRAY
It's been nearly a decade since Missy Elliott's last solo album, 2005's "The Cookbook," but Timbaland says a new one may be on its way. "It's coming," the rapper's longtime producer and songwriting partner tells Rolling Stone. "It's on her. She got the first single, it's just a matter of when she wants to do it. We got the hollow-tip bullet in the gun. We have the game-changer right there," he says, making the sound of a gun firing.
Timbaland Talks New Solo Album 'Opera Noir': 'This Is My Purple Rain'
Asked what that bullet sounds like, Timbaland remains vague: "It's something you ain't never heard Missy do. It sounds today, but the future."
Rolling Stone's 50 Greatest Hip-Hop Songs of All Time: Missy Elliott, 'Get Your Freak On'
Despite their close relationship, the two artists work in an unusual way. "I've never watched her record, never in my whole career," he continues. "I do it, she be like, 'OK, I got it,' and I leave the room. She kicks us out. That's how she do it: She does everything herself."
Rolling Stone's 100 Best Songs of the 2000s
In 2012, Elliott released two new Timbaland-produced songs, "9th Inning" and "Triple Threat," but in the following years her output has been limited to feature appearances. In 2013, she had verses on Little Mix's "Without Me" and Fantasia's "I Deserve It," and earlier this year she and Sharaya J, an artist signed to her the Goldmind Inc., rapped over Faith Evans' "I Deserve It."
Rolling Stone's 500 Greatest Songs of All Time
Timbaland, meanwhile, co-produced much of Justin Timberlake's "The 20/20 Experience," Jay Z's "Magna Carta... Holy Grail" and Michael Jackson's posthumous "Xscape." He tells us he's at work on a solo album called Opera Noir he describes as his "Purple Rain." "I have no features on it," he says. "It's all about truth and what's going on around us."
BEFORE YOU GO
PHOTO GALLERY
Missy Elliott