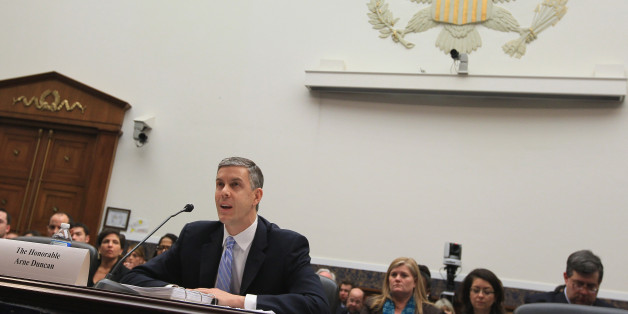 Despite concerns that the U.S. Department of Education is being lax about granting religious exemptions for how colleges deal with LGBT students, officials say it's the same stipulations they've used for decades.
The Education Department's Office for Civil Rights recently awarded religious exemptions to three Christian universities, each of which wanted to not be required under the gender equity law Title IX to make accommodations for trans students. Officials with the Education Department say they are using the same criteria it has used for more than 35 years to determine whether or not an educational institution is, in fact, controlled by a religious organization.
Materials from the Education and Justice department, which have been cited previously, stipulate a religious exemption can go toward "a school or department of divinity," or if it meets one of two other checkpoints:
It requires its faculty, students or employees to be members of, or otherwise espouse a personal belief in, the religion of the organization by which it claims to be controlled; or
Its charter and catalog, or other official publication, contains an explicit statement that it is controlled by a religious organization or an organ thereof or is committed to the doctrines of a particular religion, and the members of its governing body are appointed by the controlling religious organization or an organ thereof, and it receives a significant amount of financial support from the controlling religious organization or an organ thereof.
Indeed, each of the universities awarded religious exemptions said in their letters to the Education Department that they were either controlled by a Christian organization or additionally said its governing body was comprised of one.
Assistant Secretary Catherine Lhamon noted in her responses that if a complaint still arises on something concerning what the organization was granted an exemption on, her office would potentially reach out to verify further whether a school is controlled by their stated religious organization.