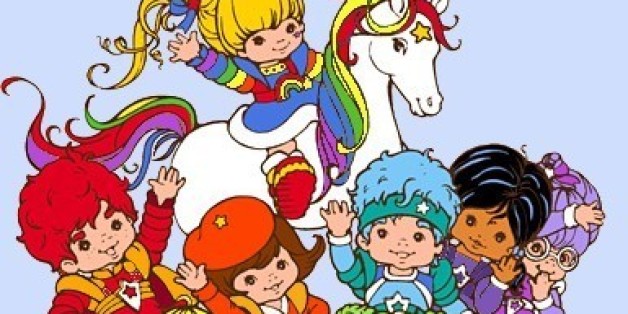 Brighter, shinier, more modern. If you thought you had a serious case of deja vu in the toy aisle recently, you're onto something. They may take on a different form or new packaging, but 10, 20, or even 30 years later, toys that were major players during your childhood are making a comeback.
Some of our favorites disappeared for a while and returned, while others have remained constant (we're looking at you, Cabbage Patch Kids). One thing is certain: kids love 'em. From Rainbow Brite's redux to LEGO's incredible gender upgrade (Finally! Female scientists!) -- these classics refuse to go out of style.
Which was your favorite?
1. Rainbow Brite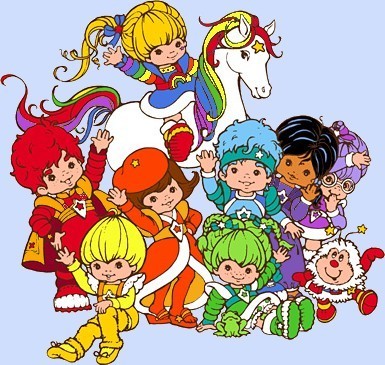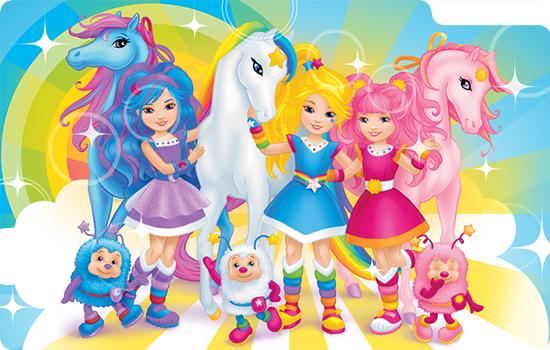 (Photo Credit: Getty/Hasbro)
Rumor has it that the Rainbow Brite series plans to return to the small screen. In 2010, the brand revamped the colorful cast of characters for a much more mature --but still bright -- look. With Disney vet Emily Osment, known for her role as Lilly on "Hannah Montana," reportedly voicing the lead role of Rainbow herself, little girls are sure to fall in love with the '80s classic.
2. Teenage Mutant Ninja Turtles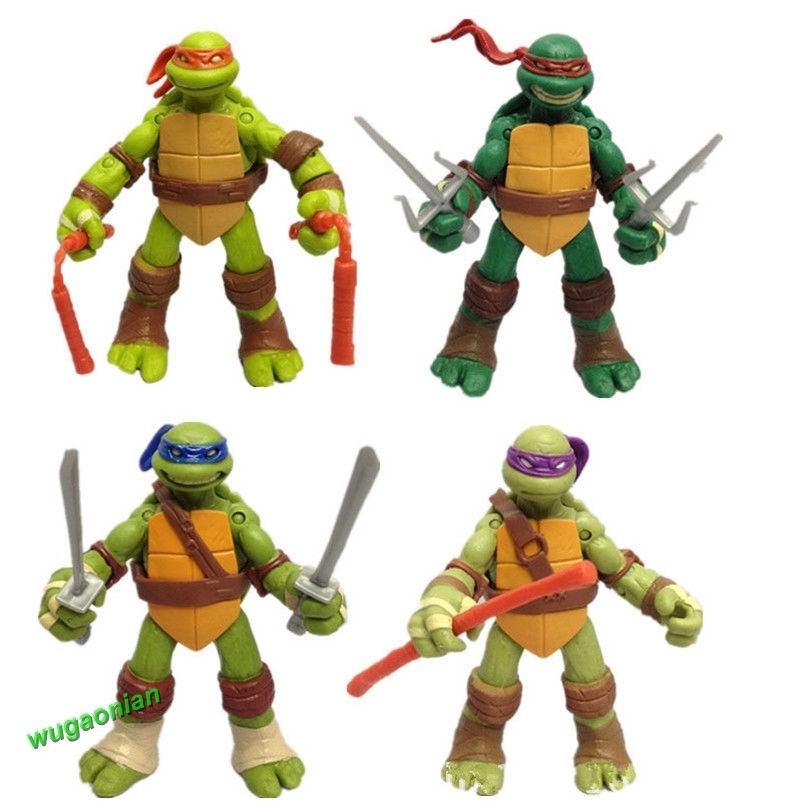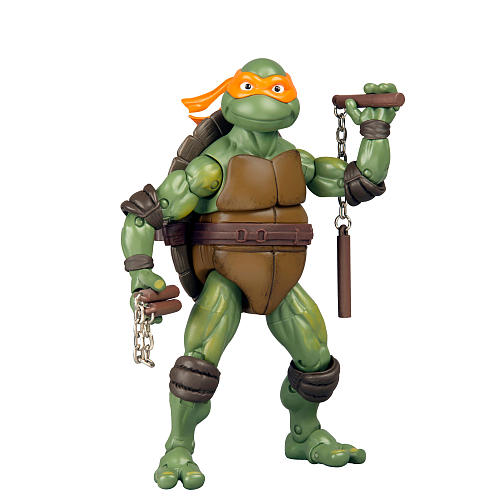 (Photo Cedit: Ebay, $14/Toys R Us, 19.99)
If you thought the TMNT gang stopped fighting crime, think again. The '80s comic-turned-film has been a staple for the last three decades. Although the original figurines were awesome (and popular on eBay), the current Toys R Us versions (above right) seem to have gotten a little more muscular. Following in the footsteps of remakes past, the turtles will hit the big screen this year, with Megan Fox as one of the stars. Grab those nunchucks!
3. My Little Pony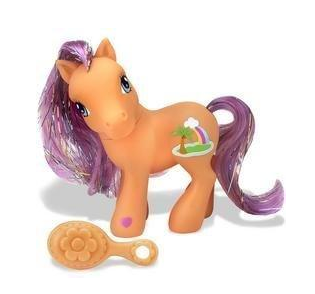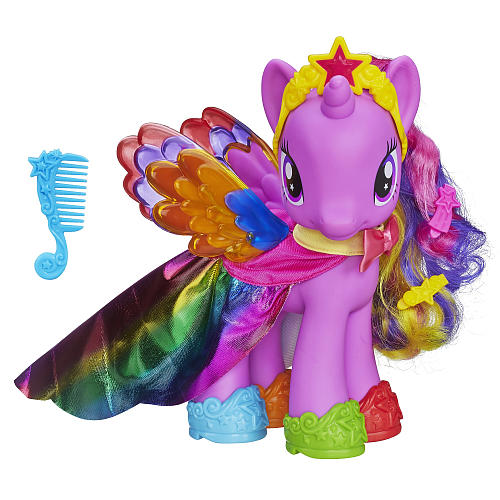 (Photo Credit: Toy Whiz/Toys R Us)
Hasbro created the brand "My Pretty Pony," in 1980, which consisted of a 10'' tall horse, but then created "My Little Pony" shortly after. The recent iteration comes with lots of bells and whistles, including shoes, brushes and even gowns.
4. Easy-Bake Oven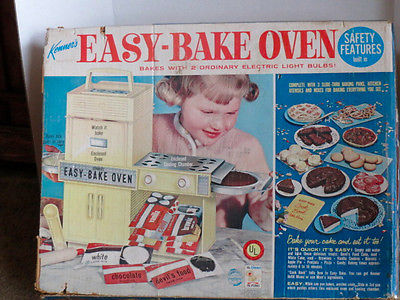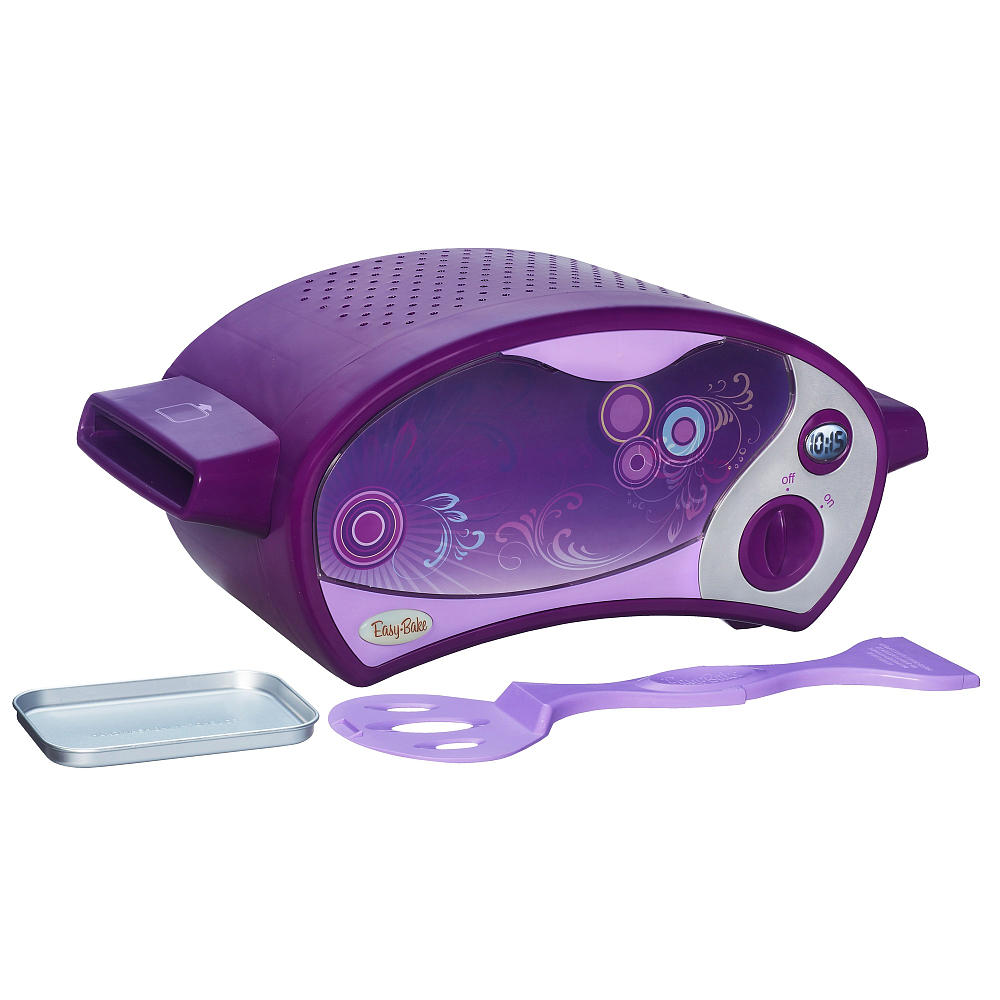 (Photo Credit: Ebay, $35/Toys R Us, $44)
OK, so a plastic square with a light bulb isn't exactly an oven, but kids from the '60s, '70s, '80s, '90s and '00s know the efficiency of the Easy-Bake Oven. The early version looks like something you'd find in the Brady Bunch kitchen, but it has evolved into a futuristic, purple toaster oven.
5. Mad Libs
Mad Libs word games have been asking for nouns, adjectives and adverbs since 1953. One of the games' creators, Leonard Stern, got the idea after he was humiliated for not knowing the answer during a spelling bee. At his expense, kids everywhere gained a fun, educational word game with inevitably silly plot twists. The covers are brighter and much more compact these days, but still hilarious.
6. Tamagotchi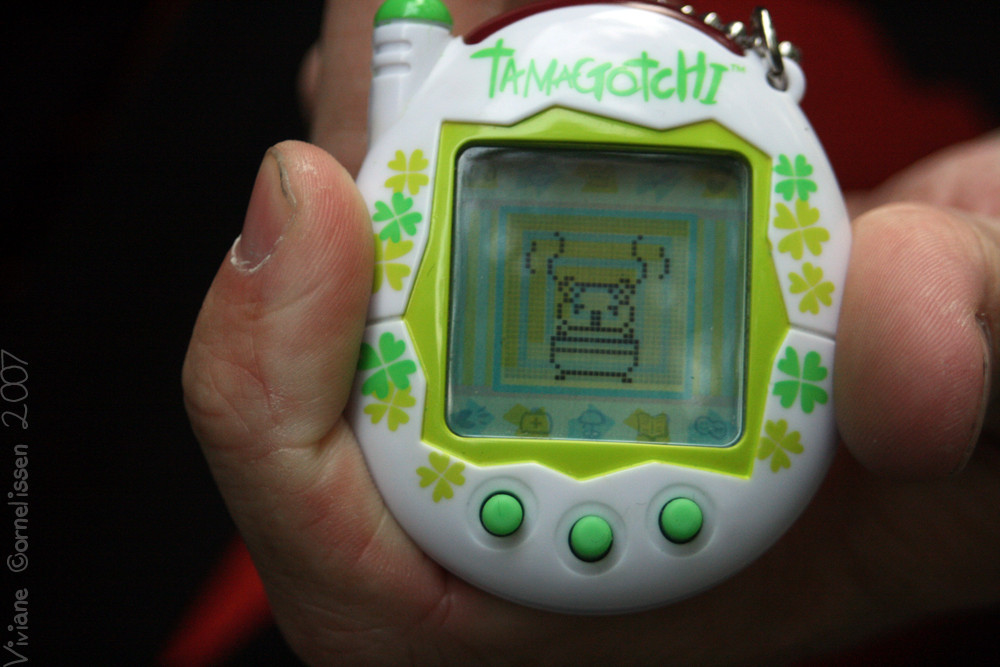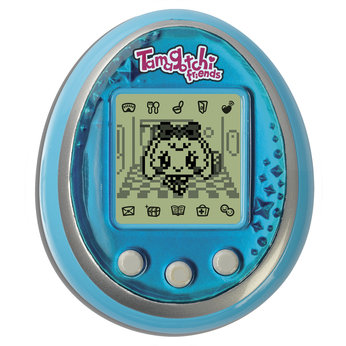 (Photo credit: AP/Toys R Us)
Remember Tamagotchis, the tool aimed at teaching kids responsibility? They took the toy world by storm in the '90s and vanished nearly as quickly. They arrived back in the UK last December and they're scheduled to make a U.S. comeback in Fall 2014. They're now marketed as "Tamagotchi Friends" and, unlike the last ones, are digital animals instead of blobs. And of course, they can be connected to an app.
7. Connect Four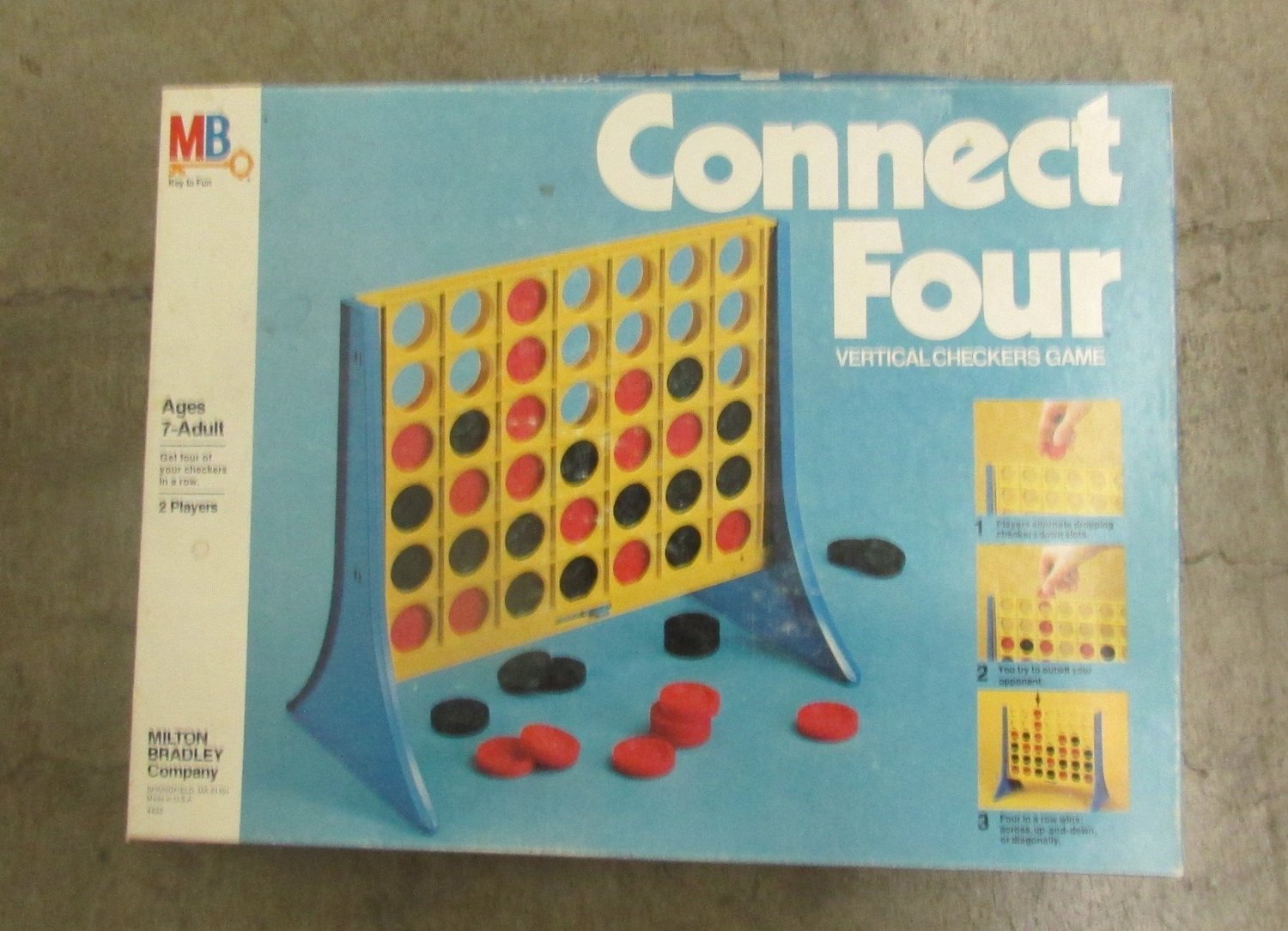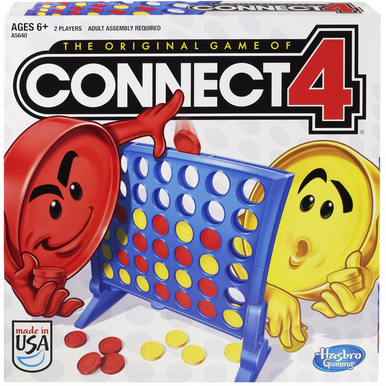 (Photo Credit: Amazon/Toys R Us)
A rainy day staple, Connect Four has captured the competitive spirit of children (and adults) since the '70s. The game itself hasn't changed, but the packing has evolved over the years. Apparently, two animated coins make for an action-packed game.
8. Skydancers ... Sort of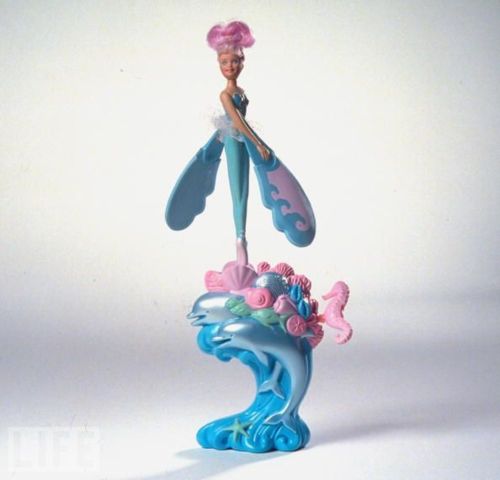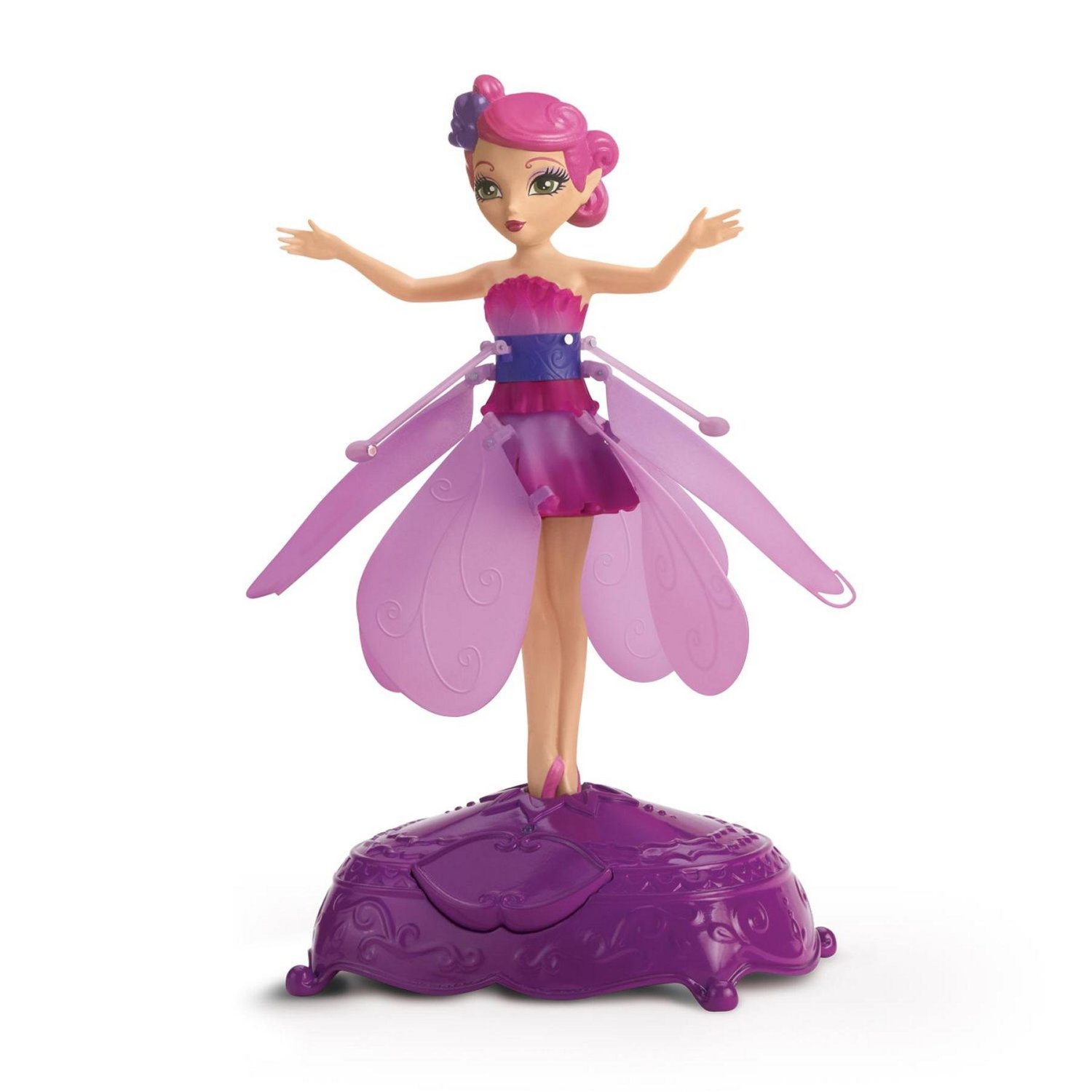 (Photo Credit: Tumblr/Flutterbye, $34
It's a bird, it's a plane, it's ... a Skydancer? Well technically, no, since the Consumer Product Safety Commission recalled the popular '90s toy in 2002. However, it seems that a new toy called Flutterbye has assumed the flying toy role. The difference between the two seem to be the wings, which may have poked out a few eyes caused the toy's recall. Either way, Flutterbye will no doubt fly right into the hearts of children everywhere.
9. Tinkertoys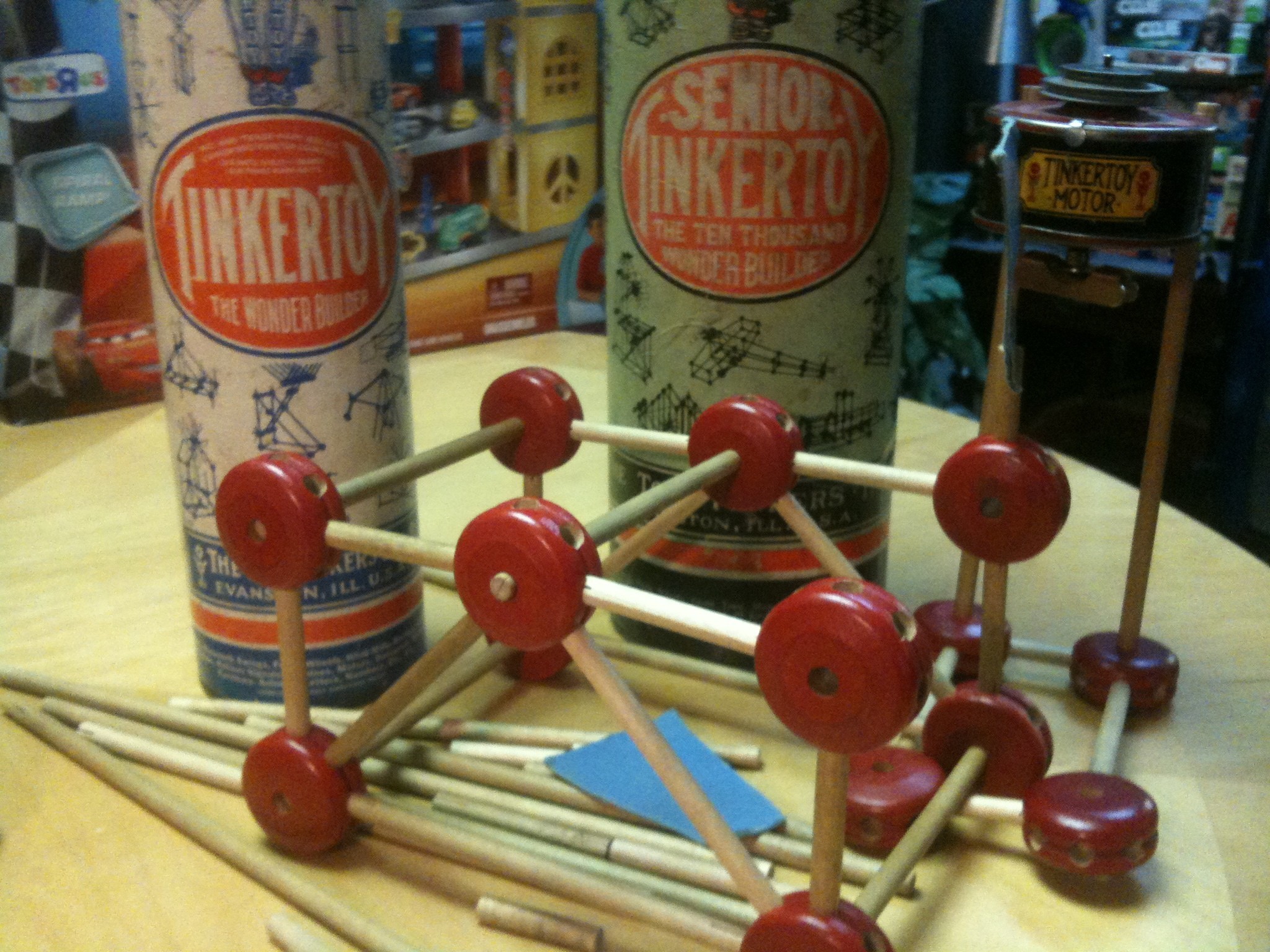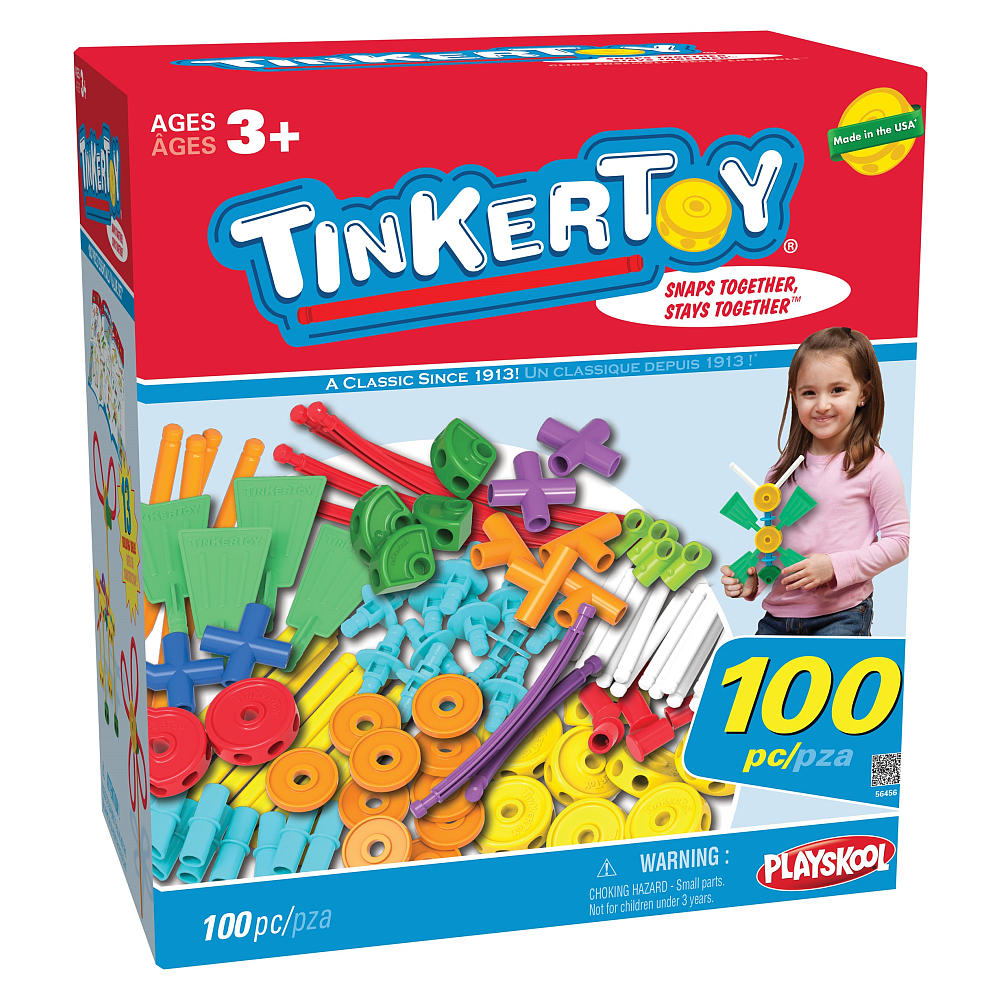 (Photo Credit: Flickr/Toys R Us, $33)
One of the first of many toys for future engineers, Tinkertoys has kept kids busy for decades. The only difference is the material (plastic) and lots and lots of color.
10. Little People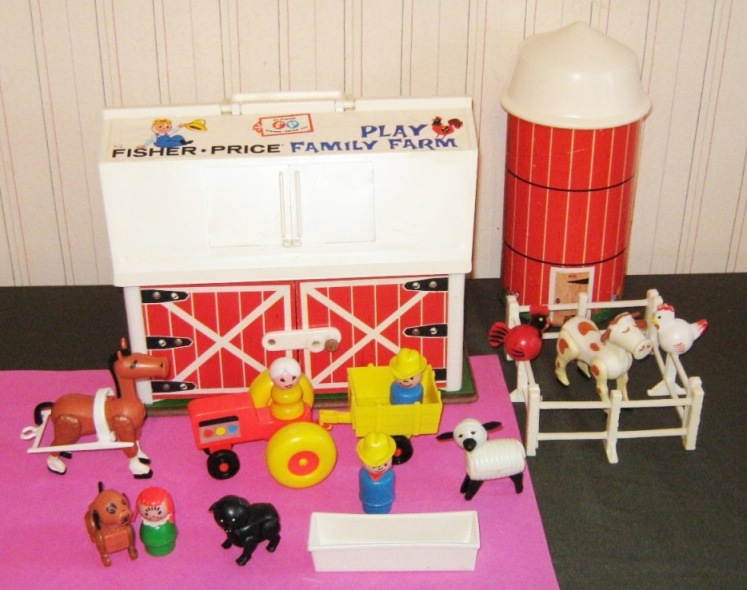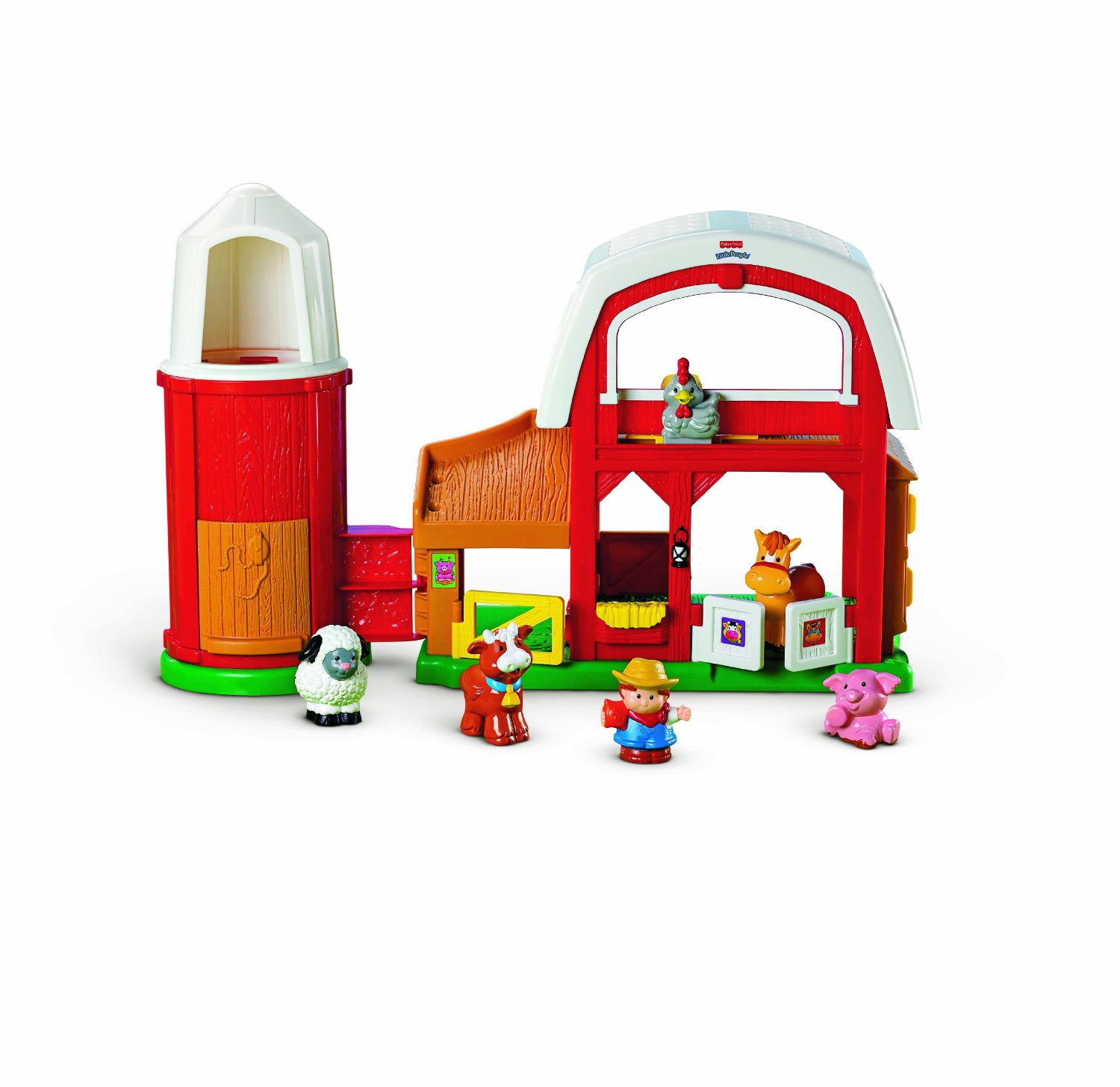 (Photo Credit: Judy's Vintage Toys/Amazon)
These two farms may look similar, but the homes of the Little People toys have gone through many renovations. The Fisher Price Little People Family farm graced the homes and preschools of toddlers everywhere in the late '60s and have stayed put ever since. Now there are Little People aquariums, castles and amusement parks.
11. American Girl dolls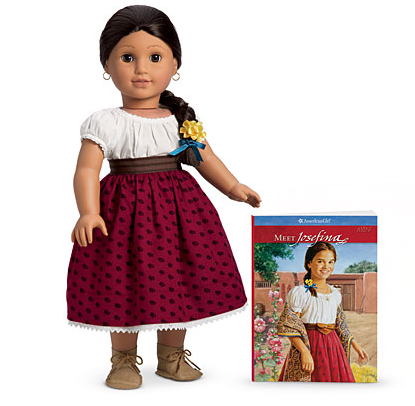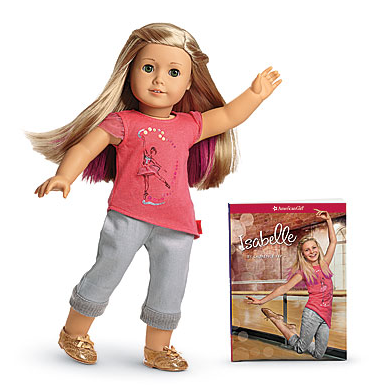 (Photo Credit: American Girl)
Remember Addy, Kirsten, Josefina, Molly and Samantha? Known as the "historical characters," these dolls were among the first in the franchise. However, newer girls have been added to the lineup over the years since the company's debut in 1986. Unlike the educational cast from the past, many of the present-day dolls, like Girl Of The Year Isabelle, reflect the current generation's interests.
12. Cabbage Patch Kids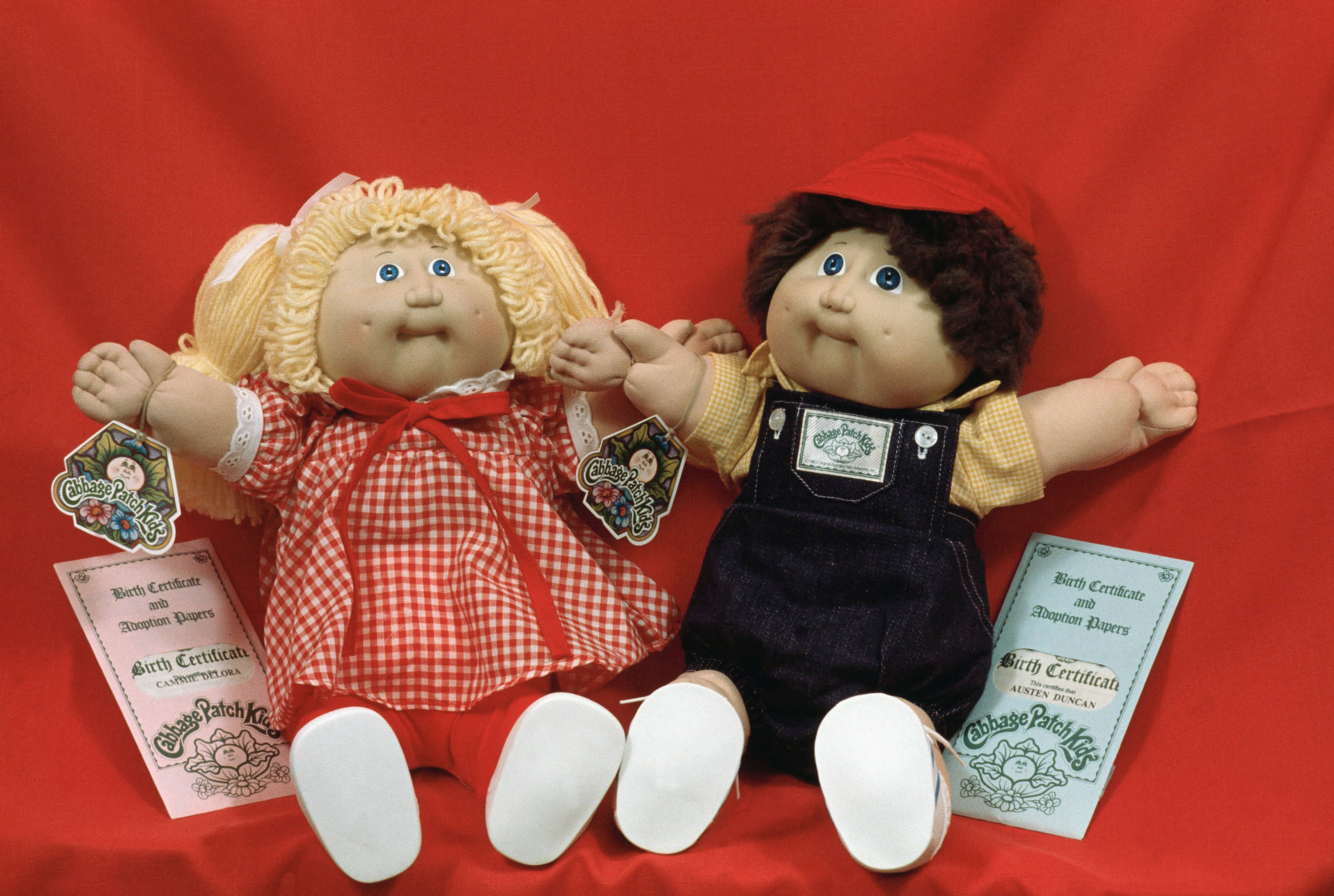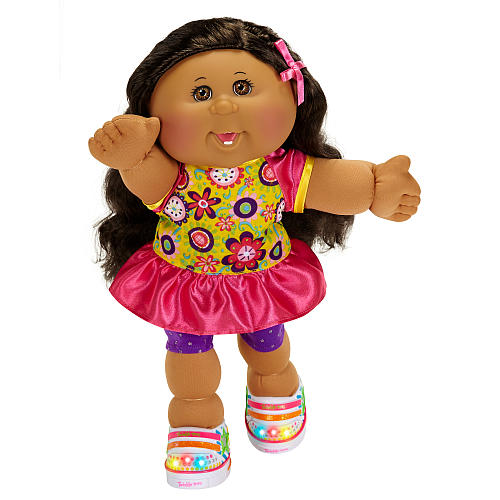 (Photo Credit: Flickr/Toys R Us, $34)
Baby dolls are a constant in the toy aisle, but nothing can compare to the novelty of Cabbage Patch Kids. Created by artist Xavier Roberts in 1978, the babies born in cabbage patches have captured the hearts of children for decades. Now, there's even an opportunity to become a member of the Collector's Club!
13. Play-Doh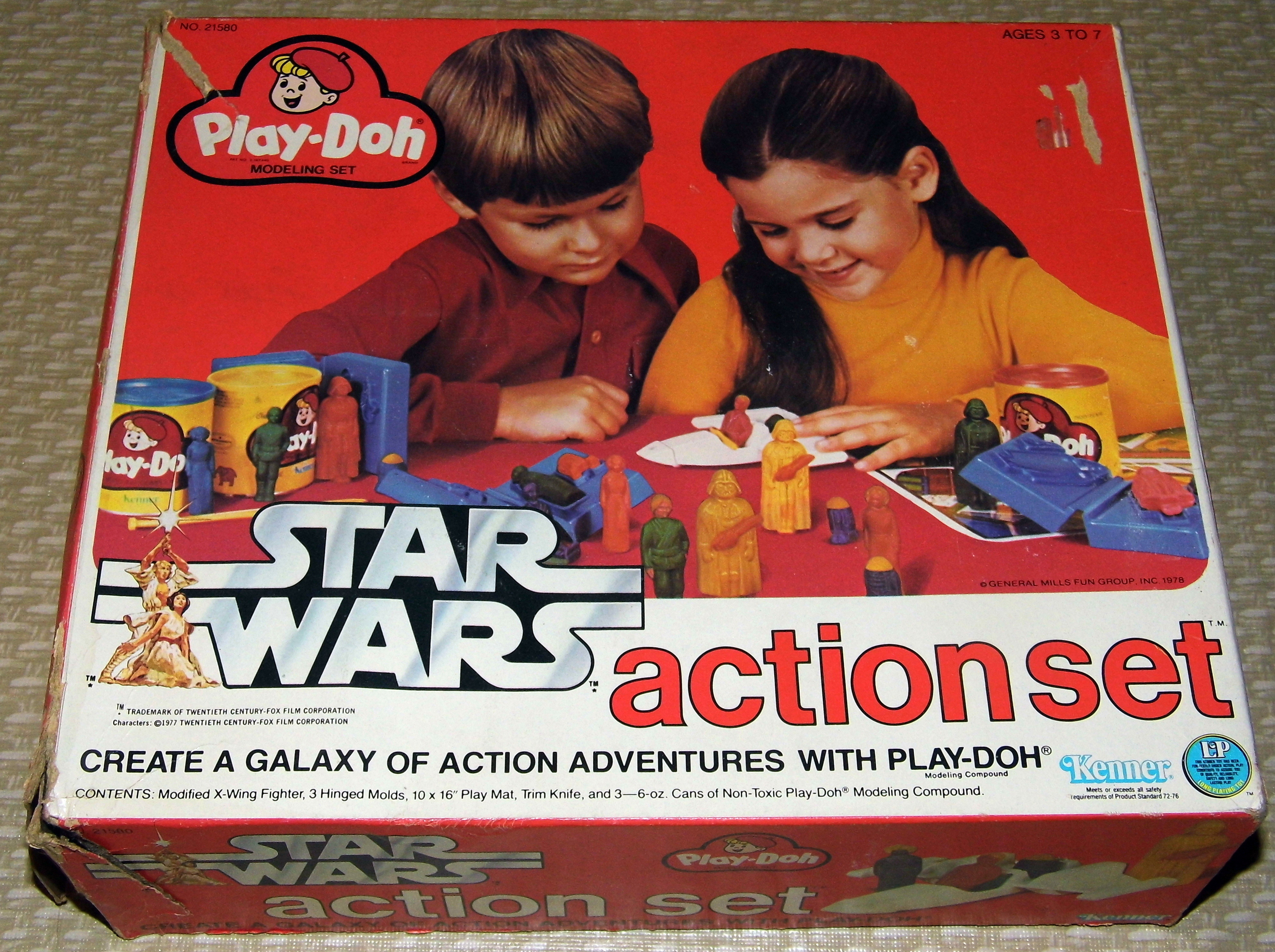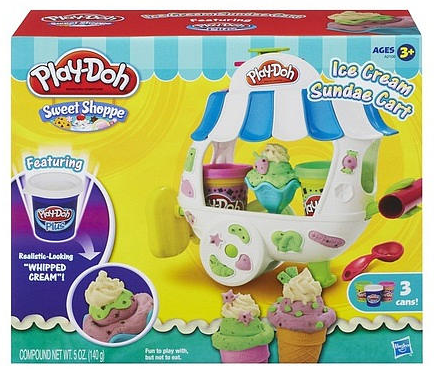 (Photo Credit: Flickr/Toys R Us, $12)
Play-Doh has getting stuck in carpets around the world since 1956. Fun fact: It was inducted into the Toy Hall Of Fame in 1998.
14. Furbie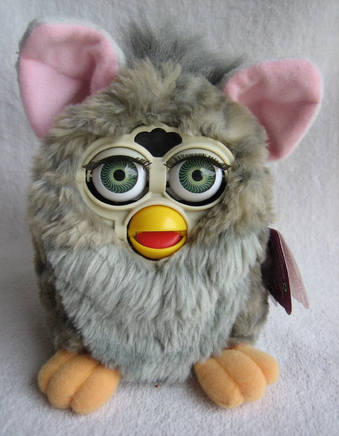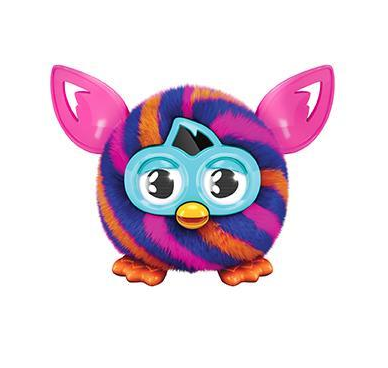 (Photo Credit: Amazon, $48 /Hasbro, $15)
Furbies became a hit in the '90s, and after after a brief hiatus came back in 2012. According to TIME, Hasbro sold a whopping 1.8 Furbies in 1998. Like the old ones, the newer Furbies speak English and "Furbish," but will also interact with each other and have unique personalities.
15. Transformers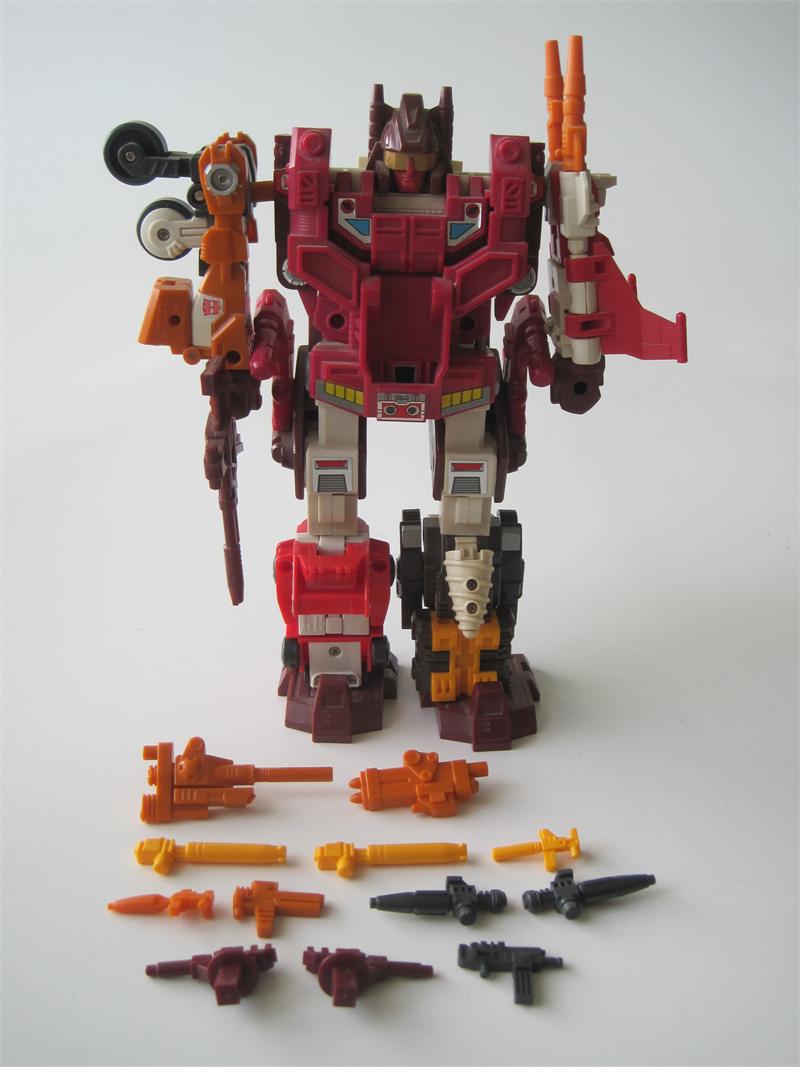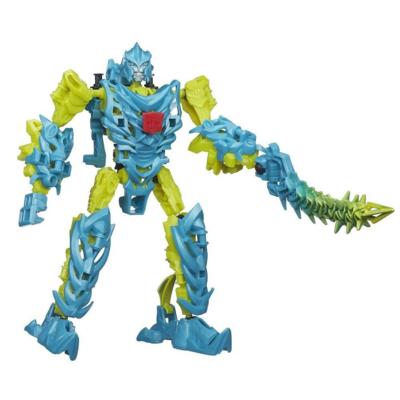 (Photo Credit: Dallas Vintage Toys, $179/Hasbro, $10)
Transformers know a thing or two about morphing into new forms and have been doing so since the early '80s. In addition to more fearless robots, the franchise has made multiple movies, including the most recent "Age Of Extinction" directed by Michael Bay released this year.
Like Us On Facebook |

Follow Us On Twitter |

Contact HuffPost Parents
BEFORE YOU GO
PHOTO GALLERY
Disturbing Vintage Kid Product Ads