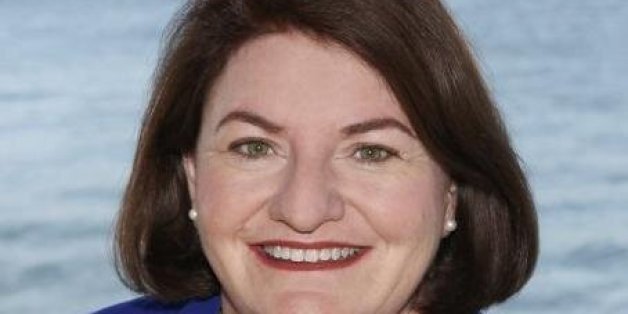 California has never elected a woman or LGBT individual as governor. But on Wednesday, one state politician will make history -- albeit for only a few hours.
Due to Gov. Jerry Brown's (D) travel schedule this week, openly lesbian state Assembly Speaker Toni Atkins (D), along with Lt. Gov. Gavin Newsom (D) and Senate President Pro Tem Darrell Steinberg (D) will alternate as acting governor this week.
Atkins will assume the role of acting governor for about eight or nine hours on Wednesday after the other acting governors have departed the Golden State on scheduled trips and before Brown returns later in the evening.
Atkins displayed a good sense of humor on Twitter regarding her temporary role:
One of my 1st responsibilities today as #ActingGov was to make sure the #ActingFirstDogs got their morning walk. pic.twitter.com/PhbSQonOHj

— Toni G. Atkins (@toniatkins) July 30, 2014
In the past, Meg Whitman (R), Kathleen Brown (D) and current Sen. Dianne Feinstein (D) have won their parties' gubernatorial nominations, but none went on to win the general election and become the first female governor. California first had a female as acting governor in 1976, when then-Secretary of State March Fong Eu served during Brown's absence.
Rep. Mike Michaud (D-Maine) could become the nation's first openly gay governor elected to office if he defeats incumbent Maine Gov. Paul LePage (R) in November.
This story has been updated to reflect Atkins was not the first female to serve as acting governor of California.
BEFORE YOU GO
PHOTO GALLERY
California Gay Marriage Celebrations