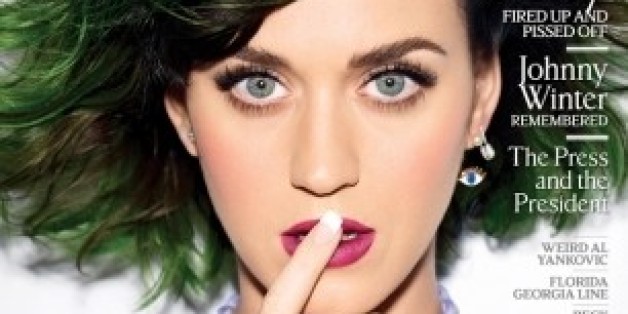 It's hard not to like Katy Perry: she's bubbly, endearing and just, well, incredibly likable. But then she does things like that Geisha-inspired performance of "Unconditionally" at the American Music Awards. Each night of her Prismatic tour also features dancing mummies with big butts (which have also been viewed as racist by some critics).
But as Perry explains in her August 2014 Rolling Stone cover story, it's not that she's trying to offend anyone, it just kind of happens that people get offended.
"As far as the mummy thing, I based it on plastic surgery," told Rolling Stone. "Look at someone like Kim Kardashian or Ice-T's wife, Coco. Those girls aren't African-American. But it's actually a representation of our culture wanting to be plastic, and that's why there's bandages and it's mummies. I thought that would really correlate well together … It came from an honest place. If there was any inkling of anything bad, then it wouldn't be there, because I'm very sensitive to people."
And as for accusations of cultural appropriation, Perry is apparently aware that it's "increasingly uncool," as Rolling Stone describes it, but she's not really happy about it.
"I guess I'll just stick to baseball and hot dogs, and that's it," she told the magazine. "I know that's a quote that's gonna come to fuck me in the ass, but can't you appreciate a culture? I guess, like, everybody has to stay in their lane? I don't know."
Katy, it's okay, no one is coming after you for the floating poop emoji that's part of your show, so it doesn't have to be just baseballs and hot dogs.

BEFORE YOU GO
PHOTO GALLERY
Katy Perry's Style Evolution