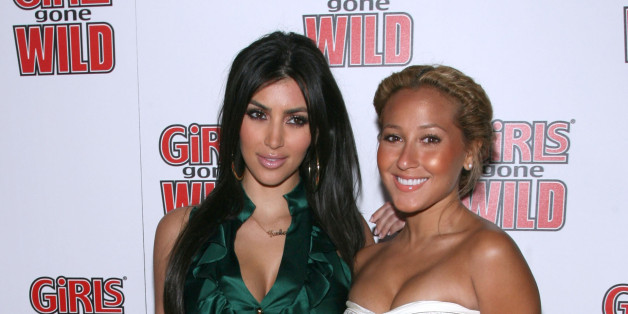 Say what you will about Kim Kardashian, but the reality star is always fiercely loyal to her family.
The 33-year-old stood up for brother Rob Kardashian (who has been going through a difficult time for more than a year after gaining a substantial amount of weight following a bad breakup with Rita Ora) after his ex-girlfriend Adrienne Bailon gave a candid interview to Latina magazine earlier this week.
The 30-year-old former "Cheetah Girl" opened up about her relationship with Rob and revealed she believes that appearing on the family's reality show "Keeping Up With the Kardashians" was a mistake.
"To be stuck with that Kardashian label, that was so hurtful to me and to my career," Bailon told Latina. "I probably realized that too late -- not that it would've affected my decisions in terms of who I dated, but it would've affected my decision to appear on the show."
Those comments didn't sit well with Kim, who shot back at Bailon on Twitter:
Funny how she says being with a Kardashian hurt her career yet the only reason she has this article is bc she is talking about a Kardashian

— Kim Kardashian West (@KimKardashian) July 30, 2014
#LetItGoooooLetItGoooooo (FROZEN VOICE)

— Kim Kardashian West (@KimKardashian) July 30, 2014
So sad when people try to kick my brother when he is down #FamilyForever

— Kim Kardashian West (@KimKardashian) July 30, 2014
BEFORE YOU GO
PHOTO GALLERY
Celebrity Feuds