Wildfires are ravaging parts of Washington state this month, including a complex of blazes that have grown into the largest fire in the state's history. A separate, but equally troubling blaze was captured by photographer Michael Stanford near Leavenworth, Washington and Lake Wenatchee earlier this month, and as of July 29, the Chiwaukum Creek fire has burned more than 22,000 acres.
Studies have attributed a growing scourge of wildfires to man-made climate change, which President Barack Obama also tied to the fires in Washington. The federal government is quickly burning through its firefighting budget as an expanded fire season burns twice as many acres each year than it did in the 1970s.
The Chiwaukum Creek fire is now 95 percent contained, but Stanford's blockbuster movie-esque photo shows the raw power of a wildfire as it consumes everything in sight.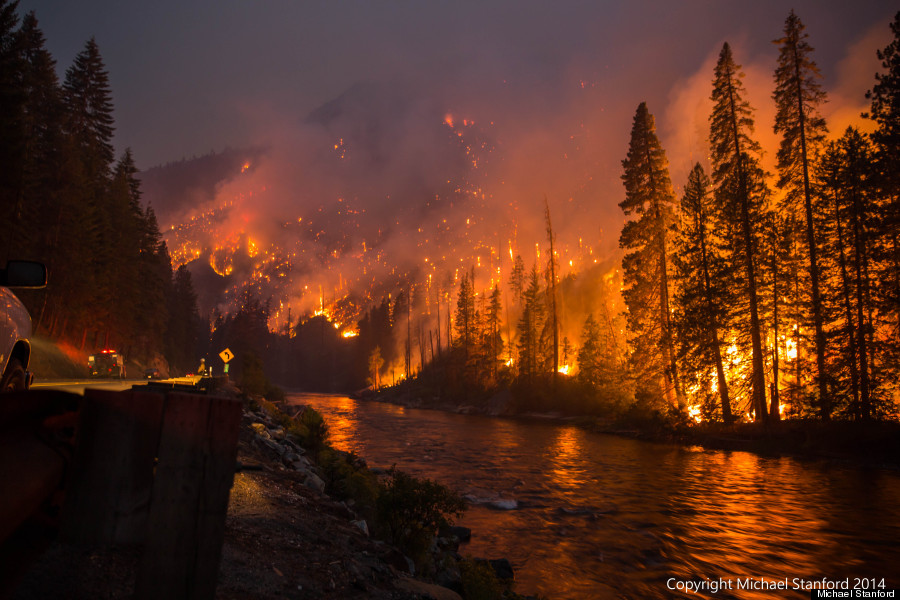 BEFORE YOU GO
PHOTO GALLERY
Wildfires Out Of Control