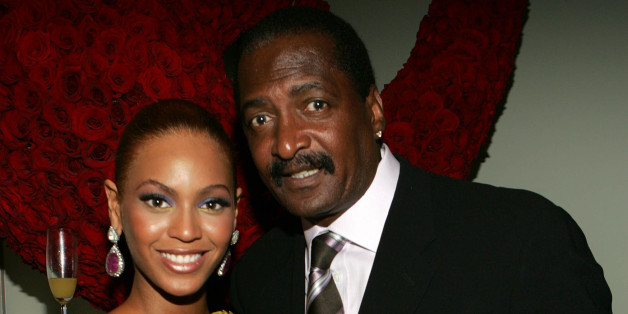 Do you want to be the next Beyonce? Shhh, no need to answer that, it was a rhetorical question.
We'd guess that it requires a combination of being blessed with incredible natural talent, a perfectionist attitude, hitting the genetic lottery and a one hell of a pushy stage parent. Enter the Beyonce's own former manager (and current father) Matthew Knowles, who is offering a "day-long, intensive boot camp" at Houston Community College Central on Sept. 13.
Yes, the man who not only helped Beyonce become the superstar she is today, but is also responsible for 50 percent of her DNA, is offering a course called "The Entertainment Industry: How Do I Get In?"
According to the school's website: "The daylong boot camp will allow attendees to tap Knowles' vast entertainment and music business expertise and leave with real information, contacts and strategies for their own successful entertainment endeavors."
And you know they are calling it boot camp for a reason, lest we forget that Matthew Knowles, who is currently estranged from Beyonce and was accused of embezzling money from her and other artists he managed, put the girls of Destiny's Child through intense trainings, refusing to accept nothing less than their best, often making them cry.
Of course, when the 63-year-old tried to recreate the boot camp trainings that led Destiny's Child to superstardom on his 2011 reality show, "Breaking From Above," let's just say it didn't work. The show followed five women from the U.K. looking to make it big with the help of Matthew Knowles' 20 years of music industry knowledge, and it's safe to say you haven't heard of any of them.
That said, Matthew Knowles' $295 (pre-order) or $350 (at the door) community college course is for "current or aspiring entertainers, songwriters, musicians, composers, writers, producers, managers, sound or engineering technicians, publicists, attorneys, financial planners, fashion stylists, hair dressers, photographers, editors, accountants and a myriad of other entertainment-industry hopefuls are invited to attend." Basically it's for anyone with any interest in anything tangentially related to the entertainment industry, or anyone who wants to be in the same room as Beyonce's father.
[h/t Swagger New York]
BEFORE YOU GO