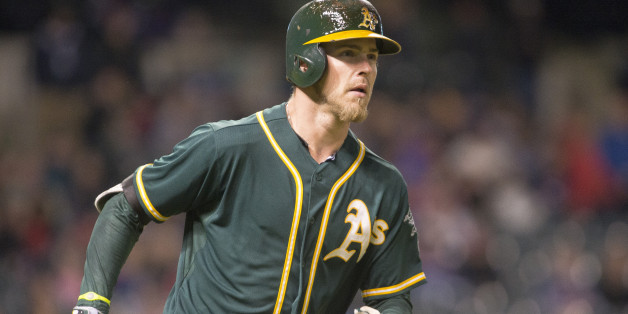 Oakland A's outfielder Josh Reddick is certainly pleased with what his team's starting pitching rotation looks like.
The Boston Red Sox made a blockbuster deal with the Oakland Athletics on Thursday hours before the non-waiver trade deadline, sending Jon Lester and Jonny Gomes to Oakland in exchange for slugger Yoenis Cespedes. Lester, who's a three-time All Star and proven ace, will be joining a rotation that is already packed to the brim with high-quality arms Sonny Gray, Scott Kazmir and Jeff Samardzjia.
When news of the trade reached Oakland outfielder Josh Reddick, he was quick to share his reaction on Twitter. As far as Reddick is concerned, opposing teams should be cowering in fear at the thought of facing Oakland's upgraded rotation.
Our rotation...http://t.co/TwtggocO2Z

— Josh Reddick (@joshreddick16) July 31, 2014
BEFORE YOU GO