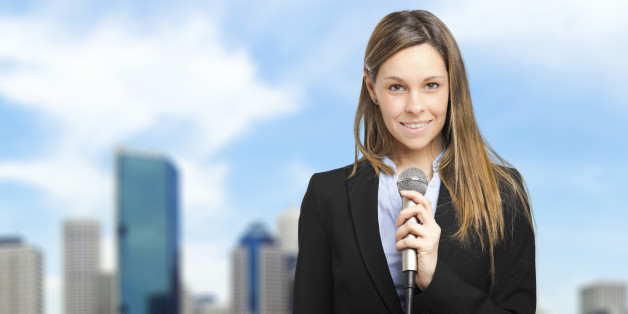 Congrats, ladies! You may have spent years studying to become a journalist so that you could better inform the public and spread awareness of global and cultural issues, but luckily the Daily Mail has highlighted the really important part of your job — how men feel about it.
A new study by Drawing Down the Moon found that while women tend to go after doctors and architects, men find journalists to be one of the top two most attractive careers (the other being a human rights lawyer). The study interviewed single men and women to determine the most sought after professions for those looking for love in 2012 and 2013.
The published results then asked, "Does your job attract dates?"
Luckily, if you're a female journalist, you can say YES! Because as the Daily Mail pointed out, the best quality of female journalists is not that they're intelligent, not that they're hard-working and not that they're courageous-- it's that they're "sexy." Isn't that good news!!?
But sorry guys, a male journalist didn't even make the top 10 on the list of jobs women find "sexiest." So you should probably just go pick a different career now.