Here's Michelle Rodriguez in a black and white striped bikini, just enjoying the view from a yacht in Ibiza, Spain. While she's taking it all in, probably contemplating mankind's existence, the dude in the white towel behind her has other ideas ... devious ideas: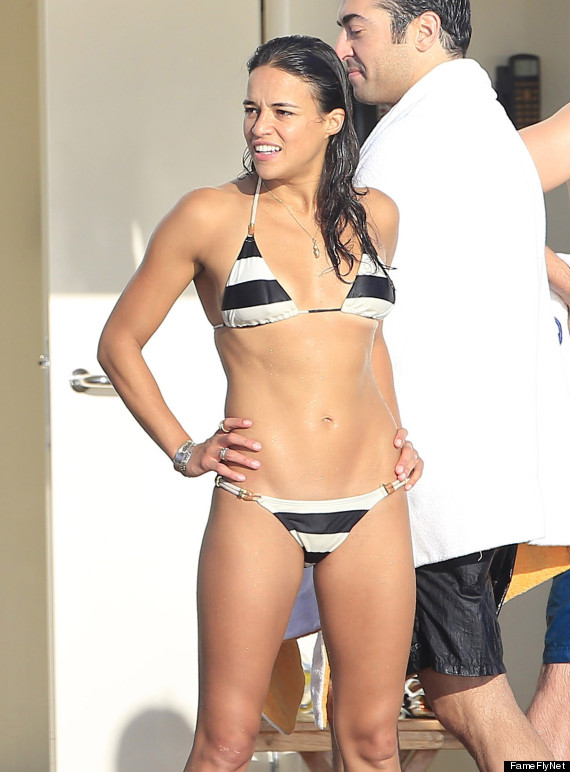 And there it is. He seizes the right moment, and unsuspecting Rodriguez already knows her fate is sealed: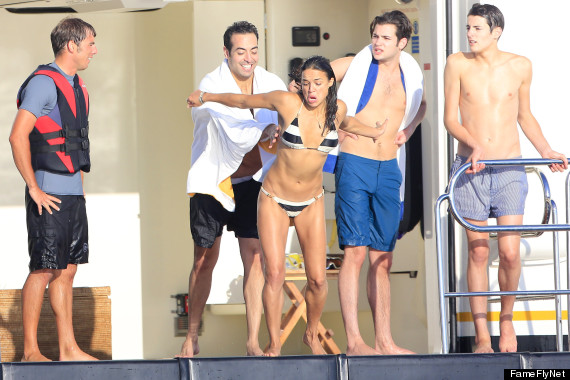 She's cursing the force of gravity right now: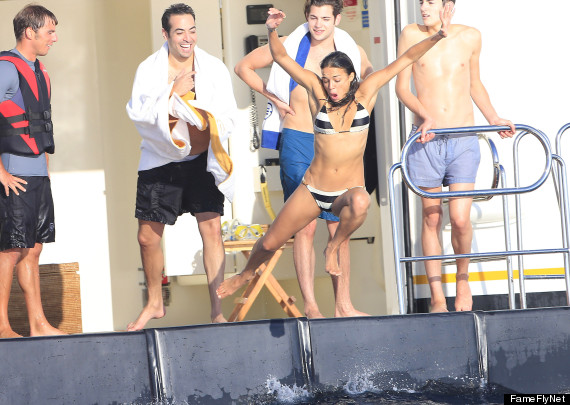 And gravity is all, "Don't get me wrong, Michelle. Love you in 'Fast and Furious.' But this is is just something I have to do":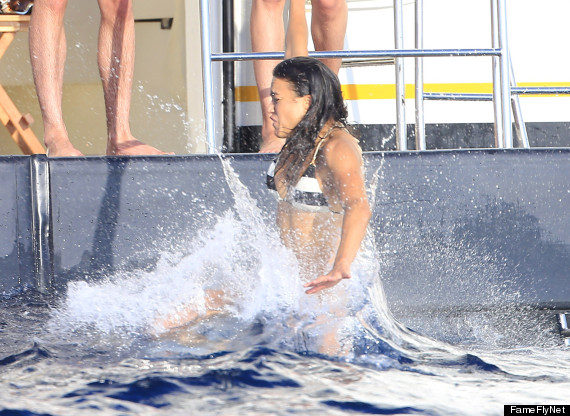 Rodriguez emerges, with a clear mission in mind: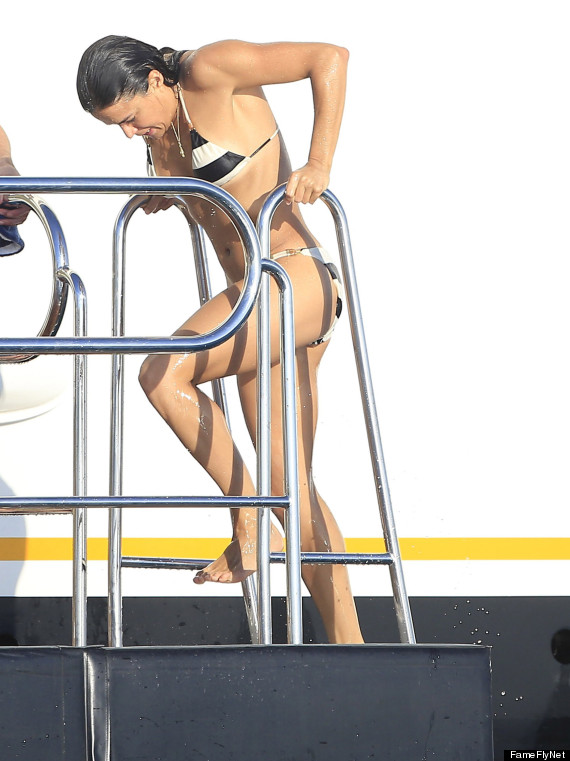 Dude previously wearing a white towel, your date with destiny is now: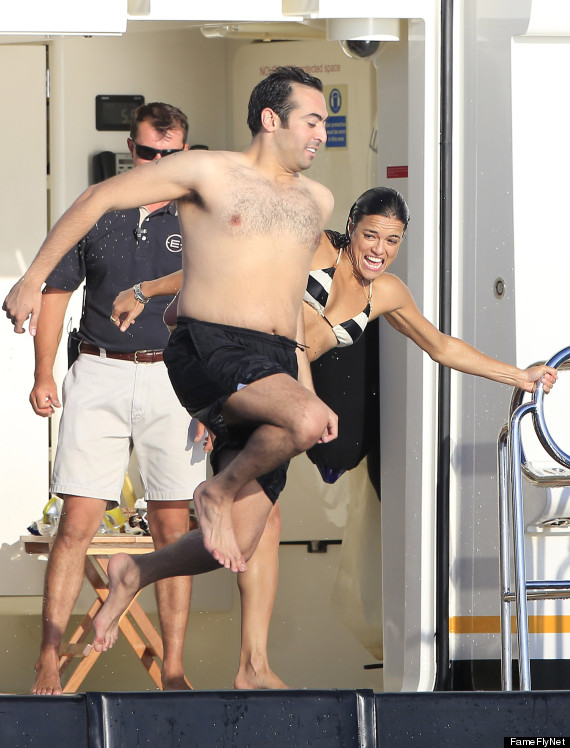 And revenge is oh-so-sweet: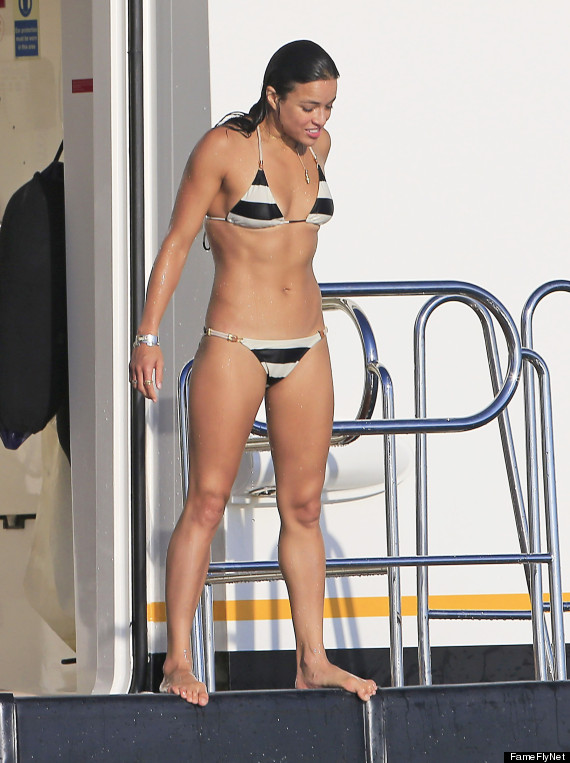 The end.
BEFORE YOU GO
PHOTO GALLERY
Celebrity Bikini Selfies