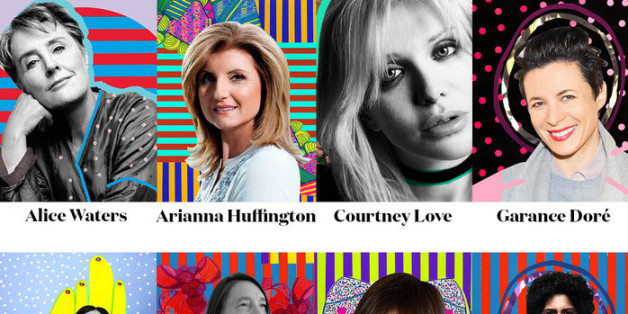 We never thought we'd wish we were back in high school -- rough times -- but we're getting painfully close after seeing the Kickstarter for "School of Doodle," a free, online high school designed to activate girls' imaginations. May we just say, yes, yes and yes!
The project, led by Molly Logan and Elise Van Middelem, is what the two humbly (and accurately, in our opinion) refer to as "what is quite possibly the most amazing project ever." It's an online school in the loosest and awesomest sense of the word, with daily duties including "How Do Videos" led by teachers like Kim Gordon, Marina Abramovic, Yoko Ono and John Baldessari, as well as "Doodle Challenges," which is a far superior yet somewhat similar concept to homework.
Overall, the educational endeavor aims to create a space for girls to be creative, free, connected and, most of all, loud. In the Kickstarter's words:
School of Doodle will create a place, through both its online school and offline experiences, where girls can exercise their imagination without judgment or measure.

A place where they expect and demand. Where imagination is a right and not a privilege. Where girls celebrate, and are celebrated for, Being Loud. Where rather than waiting for the world to recognize their value, they recognize it, themselves.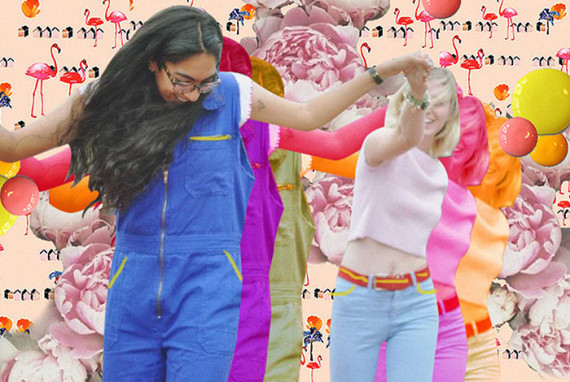 The dream project has a huge following already, with big name backers including Alice Waters, Courtney Love, Sarah Silverman, Susan Orlean, Pussy Riot, Sia, Rodarte, Arianna Huffington, Yayoi Kusama, Natasha Lyonne, and pretty much every life heroine we've wanted to create a shrine to in our spare time. These loud ladies have donated original doodles of their own in return for funding for the project.
"School of Doodle" aims to raise $75,000 by August 23. They're already over 2/3 there. Head to the Kickstarter to see how you can help make this serious fantasy scenario a reality. Also, if anyone wants to join us in donning teen disguises to participate, no judgment.
See the beautiful badasses behind the project below: