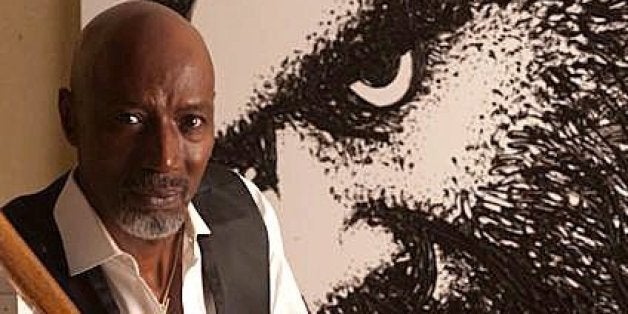 It's been more than 30 years since the death of Thelonious Monk, but the pioneering bebop pianist continues to inspire a new generation of musicians through the Thelonious Monk Institute of Jazz.
Established in 1986 by Monk's son, Thelonious Sphere (T.S.) Monk III, the institute, based in Washington, D.C. and Los Angeles, cultivates emerging talent from the international jazz scene through various educational initiatives and its annual International Jazz Competition.
As the musical heir to his father's legacy, T.S. has spent decades touring the world as a musician and a music and arts educator. In recent years, he's also assisted in establishing International Jazz Day on April 30 alongside jazz icon Herbie Hancock. This summer, Monk will perform alongside his sextet at select jazz festivals, including the Jazzmobile Summerfest in Central Park on August 9, and the Central Jersey Jazz Festival in September.
During a recent interview with The Huffington Post, the internationally acclaimed drummer, composer and vocalist opened up on his efforts to keep the Monk name relevant, as well as his thoughts on Denzel Washington's interest in portraying his legendary father on film.
Currently you're performing at select jazz festivals across the country. And I'm hearing that you have something special in store for fans at your upcoming Yavapai College gig.
That gig is going to be a lot of fun, because I'm going down there with my sextet, and I'm also going down there with my tentet, which is the big-band configuration that my father used. That's called the "Monk on Monk Ensemble," and we do all of the things that Thelonious did with big bands. It's a funny thing, because he did two timeless performances that were recorded with big bands, but he never had a chance to have a big band [...] so for the past 10 years or so I've been running around and letting people listen to his big-band arrangements. So that's what makes this gig down in Somerville, N.J. so special for me. I play a lot of gigs with my sextet and I play a lot of gigs with my tentet, but it's not often that I get a chance to do both ensembles on the same evening. So I'm really looking forward to that.
2017 will mark the 100th birthday of Thelonious Monk. I can only imagine a major event taking place to commemorate the celebration. Are there any set plans as of yet?
We're beginning the preplanning on a lot of different levels, not only with the [Monk] Institute but with myself just representing my father, because it's going to be an international event ... This year we've streamed the third annual International Jazz Day to 2.5 billion people. So I know when Thelonious' 100th birthday comes up in three years, the whole entire world is going to be celebrating him the whole year and the International Jazz Day will be bigger than ever. We're planning it now. So I have a lot of stuff on my plate.
As a partner of International Jazz Day, where would you like to see the event evolve into in years to come?
On the grand scale, I would suspect that we would enjoy the kind of welcome that the World Cup has. Whatever we do, the whole world goes there. Jazz is the only genre that is played in every country in the world. There's a lot of indigenous music that you and I would never hear on the radio here in America, but jazz is absolutely everywhere. And that's amazing to me. Herbie Hancock is the chairman [of the Thelonious Monk Institute], and he was able to get together [with] Susan Rice when she was still the ambassador [to] the United Nations and put this International Jazz Day together, between the Monk Institute, the United Nations and UNESCO [the United Nations Educational, Scientific and Cultural Organization]. Because we're about education. And it's turned out to be a wonderful thing where we say "We like to do it here, or we like to do it there." But it's even more wonderful when you have countries requesting it in places you wouldn't expect, like Monaco, with the check in their hand ... So I just hope that we get the same kind of welcome around the world, and from all indications I think we will. And we're just going to keep it moving.
You've had the chance to grow up among an array of jazz legends, including Miles Davis. What are your thoughts on Don Cheadle's forthcoming biopic on Miles?
I'm delighted that they're making a movie on Miles, because Miles deserves that. And I think it's an important story that needs to be told, because Miles got inducted into the Rock and Roll Hall of Fame. There's a reason for something like that to happen. That's a major story. Just the fact that this guy who never spent 30 seconds on the rock 'n' roll stage gets inducted into the Rock and Roll Hall of Fame -- I mean, that's a hell of a thing. I don't think that's really sunk in with people. They're not inducting Mick Jagger into the Jazz Hall of Fame. But they inducted Miles into the Rock and Roll Hall of Fame, and that's a heck of a statement.
I'm delighted for the project and I was delighted to raise the money, and I know that Don's got the money now, and I'm glad that he wanted to do it in a fashion to keep that creative control, because once the studios get involved they have a whole 'nother agenda. So I think it's going to be just fine, and [I'm] delighted to say that I knew the man personally.
Yes -- Denzel Washington, Bill Duke and even Don Cheadle. It's something that's going to happen. I've also had several people, in fact two people currently, working on Broadway musicals for Thelonious. Thelonious is a very enigmatic character and to sort of bottle him is sort of [more] difficult than to do with Miles. And if you notice with Don Cheadle's Miles project, it's a period piece, not really "the life of Miles Davis," because that's a hassle. So it's the same thing with Thelonious ... There's a lot of ways [of] talking about Thelonious. And then with Thelonious, he had profoundly close mentoring relationships with not only Miles, but also with John Coltrane and Bud Powell. And when you look at those three individuals, they're probably the three most influential individuals in the last 50 years in jazz. Often people think about Thelonious and Miles in the same generation, but they're not peers. So you could do something just about those three influences and how that impacted the rest of jazz.
So I think that Thelonious is just a very deep subject, and there's been enough inquiries, and there's seven or eight books out on him right now. People will get around to a major film on Thelonious, either dealing with his life in general or a particular phase of his life. And the reason why I don't worry about it is because everything that has happened with Thelonious has happened at the right time, and it's been absolutely first-class. So I'm not in any type of rush to rush around and say, "Ah man, I need to make some money. Write me a screenplay for Thelonious." No. Someone's going to pop up with a screenplay. It's going to be fabulous and then we'll do it.
WATCH: International Jazz Day All-Star Global Concert from Osaka, Japan
BEFORE YOU GO