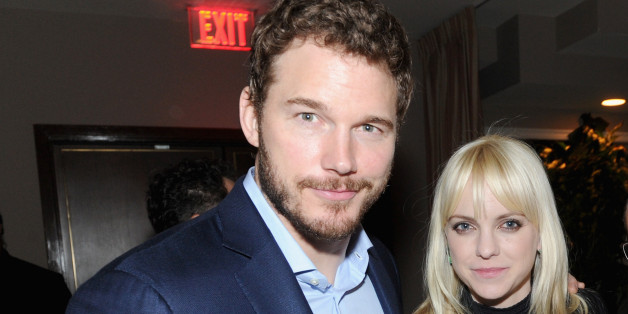 Once upon a time, Chris Pratt tried to make a sexy mix tape for him and wife Anna Faris. Unfortunately, it didn't really get either of them in the mood.
We learned this on Wednesday when the "Guardians of the Galaxy" star told BuzzFeed Brews with "CBS This Morning" that he tried to make a playlist with songs by Al Green and Marvin Gaye, "but like, three minutes into the song, we were like, 'OK, this shit is just corny.'"
Pratt also told host Whitney Jefferson that the music didn't work because it didn't match his, uh, preferred lovemaking tempo.
"I'm more of a 'Everybody Dance Now,'" he said. "I put in some C&C Music Factory, get the job done."
Yet another reason to love this guy. Watch the video below.
Keep in touch! Check out HuffPost Weddings on Facebook, Twitter and Pinterest. Sign up for our newsletter here.
BEFORE YOU GO
PHOTO GALLERY
Amy Poehler Casts 'Parks & Rec' Cast In 'Game Of Thrones'