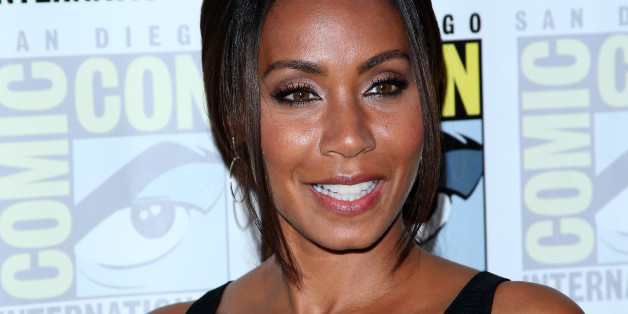 Jada Pinkett Smith is opening up about family life in the public eye in the new issue of Net-a-Porter's The Edit.
Smith addresses the "controversy" surrounding a photo of her 13-year-old daughter, Willow Smith, lying on a bed with 20-year-old former Disney Channel star Moises Arias.
In May, she told a TMZ videographer: "There was nothing sexual about that picture or that situation. You guys are projecting your trash onto it and you're acting like covert pedophiles, and that's not cool." She remains just as protective today.
"Just don't pollute something that's not dirty," Pinkett Smith told The Edit. "It's really tough. I feel like the connection to the value of women on a bigger scale has decreased tremendously. Even though you look and go, 'Women have so many opportunities,' it's like, 'Yeah, but at what cost?' Are women valued for being women, or are women valued when they have more masculine qualities? Men and women encompass both female and masculine energies, but it seems like when the feminine is present, it's not respected."
Pinkett Smith has not only had to field tabloid fabrications about her children, but also about her marriage to Will Smith. Despite split rumors and speculation about their "open marriage," the actress says her relationship with her husband is stronger now than ever. In fact, she says "calling him 'my husband' is too small of a word for what he means in my life."
As for the gossip, she shrugs it off.
"The coping technique is knowing what the truth is –- there's no better technique," she said. "When you know that what's going on in your house is so the opposite [of what's being said], and you also know that when there's mystery, people fill in the gaps, that's okay. And then you look back at it and look at how creative people can be, and it's kind of entertaining. We can laugh because it's so ridiculous. But I get it. I don't take it personally."
BEFORE YOU GO
PHOTO GALLERY
Celebrity News & Photos