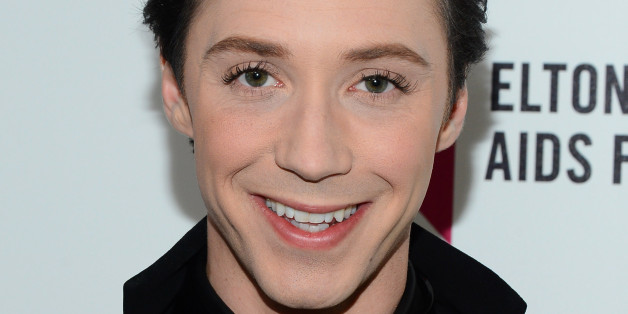 Olympic figure skater Johnny Weir is set to host a new documentary about lesbian, gay, bisexual and transgender (LGBT) athletes that was partly shot in Russia during the 2014 Winter Olympics in Sochi.
According to The Hollywood Reporter, "To Russia With Love" will chronicle two generations of Olympic athletes who identify as LGBT and will make its world premiere Oct. 22 on EPIX.
Among those to be featured in the documentary are legendary athletes Billie Jean King and Greg Louganis, as well as Anastasia Bucsis and Blake Skjellerup, among others, according to press materials. Also interviewed for the film were actor Stephen Fry, the Brooklyn Nets' Jason Collins and David Remnick, editor-in-chief of The New Yorker.
After retiring from competitive skating, Weir, 30, traveled to Sochi earlier this year with NBC Sports as a commentator for the network's coverage of the Olympics.
Though his hosting skills were generally well received, the openly gay Weir faced a barrage of criticism from some LGBT advocates who felt that he should boycott the Olympics in the wake of Russia's controversial "gay propaganda" legislation.
Still, he told The New York Times' Juliet Macur that the Olympics were "not the place to make a political statement."
"I'm not a politician and I don't really talk about politics," he said. Noting that he didn't feel the need to "break any laws or wear a rainbow pin," he added, "You don't have to agree with the politics, but you have to respect the culture of a country you are visiting."
BEFORE YOU GO
PHOTO GALLERY
Stars Sound Off On Russia's Anti-Gay Law