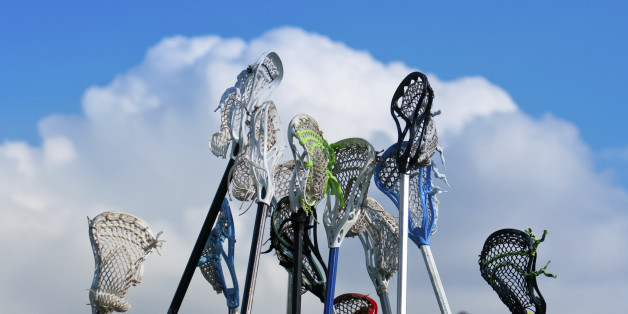 Of the 22 percent of college athletes that admit smoking marijuana in the last year, lacrosse players have gotten high more often than any other group of athletes, according to a study from the NCAA's Research Department, which surveyed Division I, Division II, and Division III student athletes on drug use.
Across ten men's college sports -- baseball, basketball, football, golf, soccer, swimming, tennis, track and wrestling -- the NCAA found a range of marijuana use between 18.2 and 32.7 percent. But 46.3 percent of lacrosse players admitted smoking pot, which is actually down a tick from 48.5 percent in 2009, according to Inside Lacrosse.
Female athletes who played lacrosse were also more likely to smoke pot than any other sport.
Why are lacrosse players smoking more weed than other athletes? Our friends at Mic theorize it's about the geographical location of many of the schools with lacrosse teams.
Check out the charts below to see the percentages of marijuana use for each college sport (and the huge gap between lax players and everyone else), or head here for the complete NCAA National Study of Substance Use Habits of College Student-Athletes.
#NCAA men's sports w/ highest reported use of marijuana past yr: Lax, Swimming, Soccer. pic.twitter.com/UFHOkiYzV6

— NCAA Research (@NCAAResearch) July 24, 2014
Women's sports with highest reported marijuana use: Lax, Swimming, Field Hockey. pic.twitter.com/km8rB8SDa5

— NCAA Research (@NCAAResearch) July 24, 2014
22% of #NCAA student-athletes report using marijuana in the past year vs. 33% of college students generally. pic.twitter.com/Mq4uyAct0q

— NCAA Research (@NCAAResearch) July 24, 2014
[h/t Mic]