A baby who died in a dark, dank apartment was honored on Thursday with a bright service attended mostly by strangers who wanted to at least give the abused 7-month-old a proper burial.
Mya Edwards was found starved to death in January in her Chicago home and her parents, Markisha Jones, 19, and Gene Edwards, 22, face felony counts of involuntary manslaughter and child endangerment and were held on $250,000 bond, the Chicago Sun-Times reported. The abused baby was finally laid to rest in front of about 150 strangers, and one relative, on Thursday.
Joaquin Edwards, 21, the girl's uncle, was the only person who actually knew Mya while she was alive, according to the Daily Herald.
"I feel very pleased and at ease to know that she is buried," a tearful Edwards told the news outlet.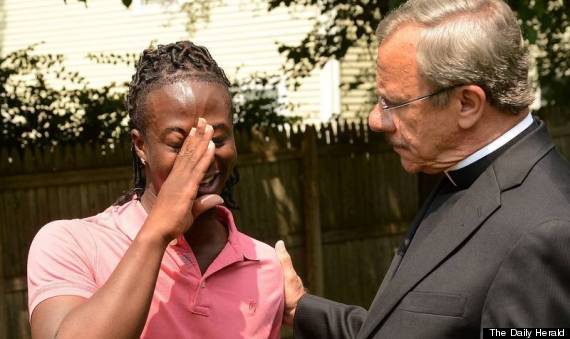 The grieving uncle was accompanied by about 30 members of the Barrington Police Department and about 100 complete strangers who had learned of the tragedy through news reports, according to the Chicago Tribune.
The funeral was arranged by Rest in His Arms, a nonprofit that petitions for the release of children who were left to die in order to give abandoned deceased babies proper burials. The group has been conducting such funerals since 2005 and Mya's was the organization's 33rd, according to the Herald.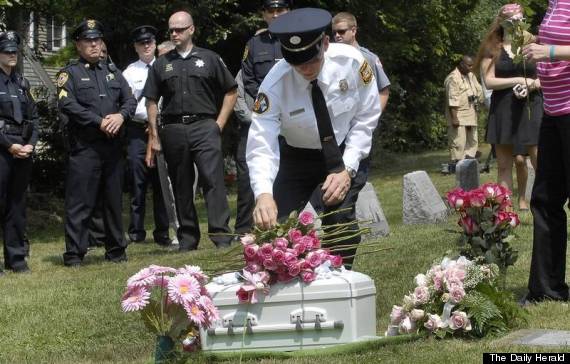 The group also educates the public on the Illinois Safe Haven Law, which allows adults to leave babies 30 days or younger at designated places -- without fear of prosecution, as long as the baby isn't injured.
Nearly every aspect of the funeral, including the tiny white coffin and the pink bouquet that lay on top of it, were donated.
According to reports, Mya died after her parents had taken her and her twin off formula and filled their bottles with just water, cereal and baby food. The girl's twin is being treated for for malnutrition at Advocate Lutheran General Hospital in Park Ridge, according to CBS Chicago.
A Department of Children and Family Services (DCFS) spokesperson said in January that the agency had not had previous contact with the family. However, it did receive an "unfounded" neglect report in April 2013 and an abuse report from 2002 for other children that were in the Barrington home, the Sun-Times reported.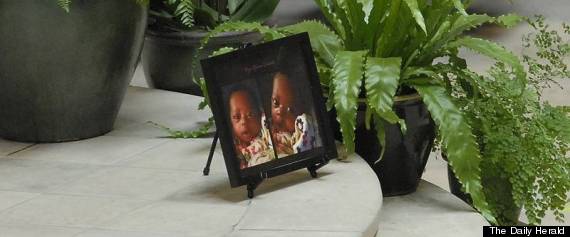 Deacon Jim Pauwels, a Rest in His Arms board member, delivered a eulogy. He urged the crowd to act in compassionate ways, by helping the hungry and spreading awareness for the Illinois Safe Haven Law, according to the Tribune.
Law enforcement there said they felt the service gave much-needed closure to the first responders and a level of dignity to Mya that she was deprived of throughout her short life.
"We were able to show this young girl who wasn't loved in life and abandoned in death that she was loved," Det. Sgt. Kevin Croke, an investigator on the case, told the Herald.
BEFORE YOU GO
PHOTO GALLERY
Charity Organizes Funeral For Abused Baby