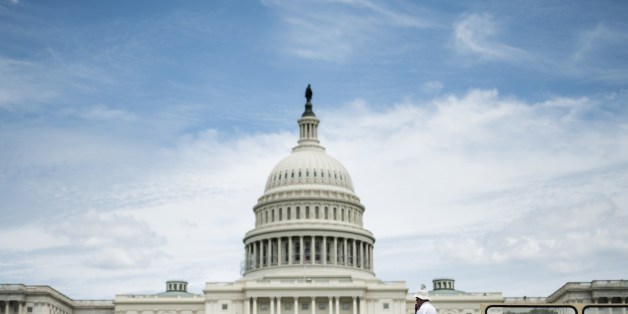 WASHINGTON -- The debate over whether Congress will do something to help Americans unemployed longer than six months is truly over.
As lawmakers prepare to skip town for five weeks, the Labor Department announced Friday that the unemployment rate had ticked up a tenth of a point to 6.2 percent. The number of long-term jobless inched up to 3.2 million -- a statistically insignificant increase overshadowed by the fact that there are a million fewer than this time last year.
Late Thursday, the Senate approved Highway Trust Fund legislation that used the same budgetary offsets that had been included in a stalled unemployment bill. The Senate's chief advocate for the benefits, Sen. Jack Reed (D-R.I.), had said he'd go back to the drawing board, but with Congress on the verge of its August recess and then heading into November's midterm elections, nothing will happen.
A recently passed job-training bill could help some people trapped in extended unemployment, but benefits were the only federal policy that specifically targeted the long-term jobless. Since there are fewer and fewer people who count as long-term jobless anyway -- either because they're getting jobs or abandoning the labor force altogether -- it seems Congress figures long-term unemployment is a problem that will just go away.
"It's been brushed under the carpet," Carol Riedel of Litchfield, Ohio, said in an interview. "People think that things are going to be better; they think the economy's improved."
Things have gotten worse for Riedel. She said her unemployment insurance has just run out, after losing her job as a mortgage underwriter in January. (She would have been eligible for more weeks of compensation if Congress hadn't dropped the benefits.) She said she does have a contract job, but no work has been coming in.
Riedel, who contacted HuffPost in response to a story about an unemployed person, said she is studying online to get an associate's degree in information technology so she can switch industries. Meanwhile, she said, she is low on food and feels bad for her teenage daughter and also her landlord, who has been forgiving so far about late rent.
"I think the worst thing about this situation is the people who depend on me and also trust me, and I can't ask them to do more than they've already done," she said. "It's humiliating."
She said she's sought underwriting work and also customer service jobs.
"The hesitancy for people to hire me is I had a very good job with a very good income and they think I won't be a long-term prospect because they'll only pay $12 or $15 an hour -- and they're probably right, even though I would do anything at this point," she said.
Riedel said her least favorite thing is hearing that unemployed people don't want to work.
"I'm on Facebook and people repost things that say this and that -- 'People are just looking for handouts,' and that's a lie," she said, adding that unemployment is intolerable. "It's like death."
BEFORE YOU GO
PHOTO GALLERY
What Minimum Wage Haters Won't Say