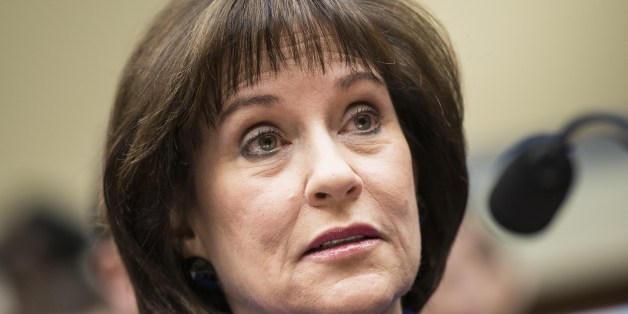 Those emails from former Internal Revenue Service official Lois Lerner that included disparaging remarks about Republicans -- she sent them to her husband, The Washington Post reported Friday.
Republican lawmakers released the emails earlier this week as part of their investigation into whether the IRS improperly scrutinized conservative groups seeking tax-exempt status, but the intended recipient was not made public. Lerner, the official at heart of the scandal, wrote that some members of the GOP were "crazies" and "assholes." Rep. Dave Camp (R-Mich.), the chairman of the House Ways and Means Committee, said the messages showed Lerner's "disgust with conservatives."
But according to copies of the emails leaked by Democrats, Lerner was writing to her husband, not to another IRS official. As the Post noted, federal employees are free to express political views in private conversations. They may not, however, promote candidates at work or use their position to influence the political process -- something that Republicans allege occurred at the IRS.
The Daily Caller reported last year that Lerner's husband, Michael Miles, is an attorney whose law firm hosted a voter registration organizing event for President Barack Obama's re-election campaign in 2012.
This isn't the first time Lerner's emails have come under scrutiny. In June, congressional investigators released an exchange they hyped as the smoking gun: messages purporting to show that Lerner had sought an audit relating to Sen. Chuck Grassley (R-Iowa). But that allegation, too, fell flat.