Kim Kardashian and Paris Hilton reunited in Ibiza last night. Here they are, smiling, laughing and remembering the year 2006.
"Reminiscing about the 1st time we went to Ibiza in 2006! @parishilton it was so good to see you & catch up!! Loves it lol," Kim captioned the photo.
And, oh, what a year 2006 was! Kim was Paris' lowly assistant, her silent friend known to the world as the "Queen of the Closet Organizing Scene."
By 2007, Paris was plummeting in relevance and Kim was crafting a sex tape of her own. The feud began, and as Kim set off on her ascent to become half of #TheWorldsMostTalkedAboutCouple, Paris likened her ass to "cottage cheese inside a big trash bag."
Rife with awareness of this troubled history, the Instagram of 2014 Ibiza captures a moment at once beautiful and sad. As Kim so powerfully communicates with her melancholy "lol": "Glance back to 2006 Ibiza all you want, Paris, but you can never repeat the past."
And yet, it is possible to take a look back to the year when the stars were blind. Before we return to the cruel reality of the present, let us dwell irresponsibly in the early millennium with these photos of Kim and Paris (dressed up for Octoberfest and exemplifying the very essence of 2006, respectively).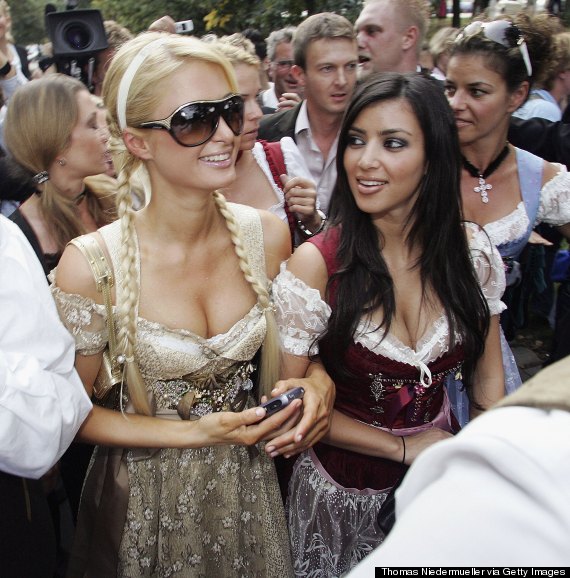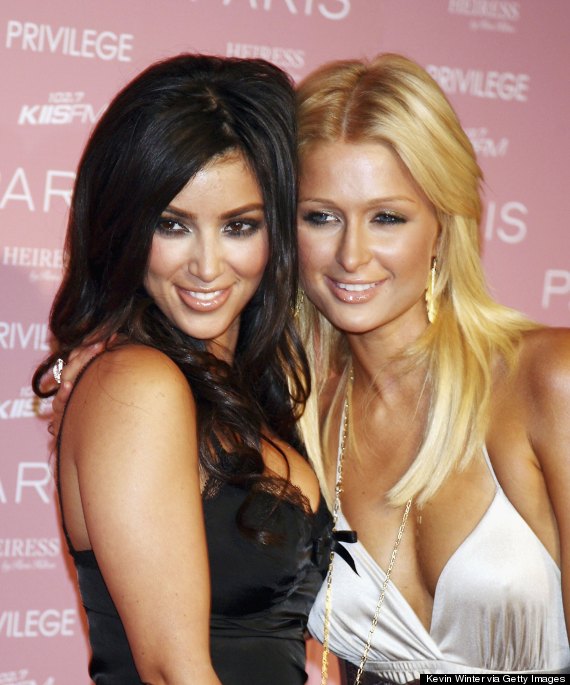 Never forget.
BEFORE YOU GO
PHOTO GALLERY
Remembering Paris & Kim's Friendship