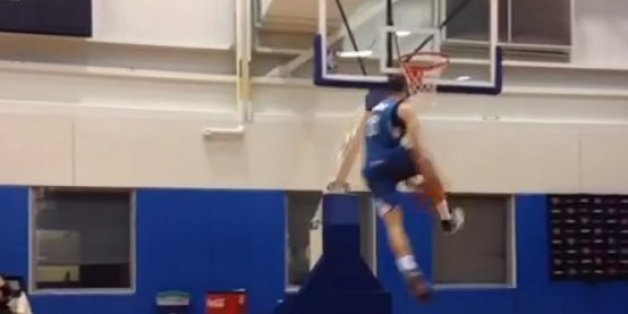 By Jose Martinez, Complex Sports
Instead of hoping and praying that guys like LeBron James compete in next season's NBA Dunk Contest, maybe we should just make it an all-rookie affair.
If you need some convincing, check out these slams by a handful of rooks during their photo shoot in New York City today.
Here's Glenn Robinson III, who challenged Zach LaVine to top this dunk:
Want to see how LaVine responded? Of course you do! Check it out below:
Not bad, not bad. LaVine extended the challenge to Andrew Wiggins who threw down this jam:
Eventually, challenges got extended to dudes like Tyler Ennis, who aren't really known for their dunking ability, but that doesn't mean the fancy slams gotta end, right? Here's Josh Huestis with a little help from Thunder teammate Mitch McGary:
And going with the tandem dunk theme, this is Markel Brown doing his thing with an assist from Marcus Smart:
And finally, James Young:
Who had the best dunk of the day? Let us know in the comments section.
[via @PaniniAmerica]