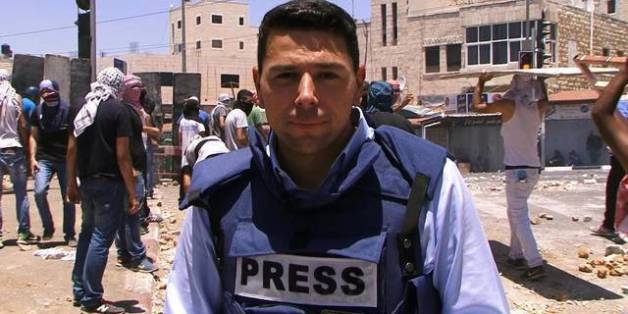 The weekend brought several changes to the American media presence in Israel and Gaza.
NBC News correspondent Ayman Mohyeldin tweeted Sunday that he is voluntarily moving off Gaza coverage for the time being.
After a month on the road taking time to be with family. But @nbcnews #Gaza coverage will continue #israel #palestine pic.twitter.com/H3OCKEolBK

— Ayman Mohyeldin (@AymanM) August 3, 2014
Mohyeldin was removed from Gaza by NBC News last month — to the consternation of others in the media and viewers who followed his coverage — and returned two days later. The correspondent has been covering the Middle East for the network for years, and has been lauded for his recent reporting, which included a moving dispatch on witnessing the death of four Palestinian children moments after he had kicked a ball around with them.
Richard Engel, NBC News' chief foreign correspondent, is still in the region.
CNN's Anderson Cooper and Jake Tapper traveled to Israel over the weekend, and broadcast from there. Tapper tweeted these images from the ground:
In Israel, near Rafah pic.twitter.com/LiaTEtOeSh

— Jake Tapper (@jaketapper) August 4, 2014
The 3rd armored personnel carrier we saw being moved in the last couple minutes. https://t.co/sUmFH5cT3X

— Jake Tapper (@jaketapper) August 4, 2014
Day old mortar hole at Kibbutz Sufa, fired from Gaza pic.twitter.com/Abxr7YmMfH

— Jake Tapper (@jaketapper) August 4, 2014
Meanwhile, Fox News' Sean Hannity arrived in Israel on Monday, and will host his show from there Monday night. He interviewed members of the Israeli military, and also toured Hamas-built tunnels along Israel's border:
More tunnel pic.twitter.com/51JQAV1CCt

— Sean Hannity (@seanhannity) August 4, 2014