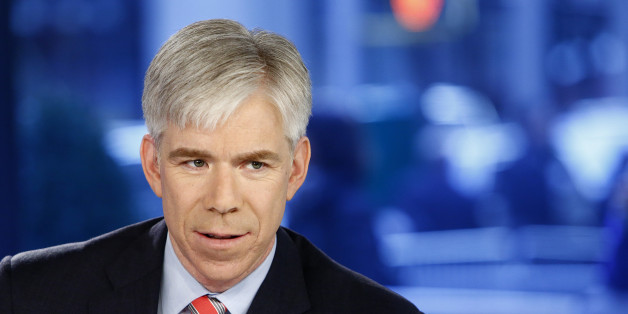 The David Gregory rumor mill has proved busier than ever this month, with the latest reports saying he could be looking for a new job.
The New York Post said that NBC's David Gregory was reportedly at CNN on Thursday, spurring speculation that he is considering a new job at the network. One source told the newspaper that he is trying out for a new primetime show.
Gregory's fate at "Meet the Press" has, of course, been the subject of speculation for years, and NBC News has always reiterated its support for the host even as the show struggles in third place behind "This Week" and "Face the Nation." Just last week, the Post reported that Gregory could be taken off "MTP" after the midterm elections in November. The network called those rumors "false," as it has done in the past in response to similar reports.
This time, the Post said NBC News had no comment about sightings of Gregory at CNN.