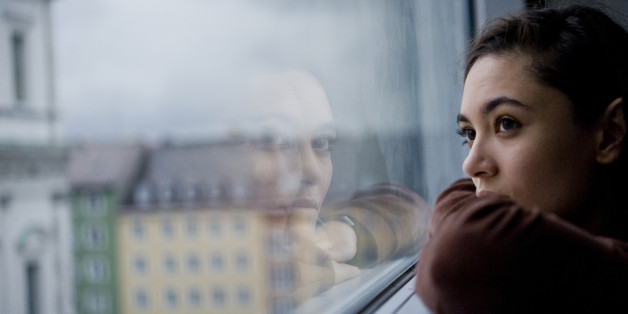 It can be very hard to see the good in divorce -- especially through puffy, crying eyes. But believe us, at some point, you'll become more receptive to the idea that life will eventually get better.
Take it from our readers. Below, HuffPost Divorce's Facebook community share the big lessons they learned from their divorces. See what they had to say, then head to the comments and tell us what going through the divorce process has taught you.
1. "I learned that being alone trumps being lonely with your spouse right there beside you every night."
2. "That bad relationships are like watching a bad movie -- they almost never get better. I wasted years thinking it would get better and it never did in spite of my best efforts. But sometimes, the hardest thing you'll ever do -- ending the marriage -- will end up being the best thing you've ever done for yourself."
3. "It's OK if you're imperfect. The people in your life who really care about you will still care about you, even if you stumble."
4. "I learned the hardest lesson: that hate can easily turn to bitterness, which is hard to release."
5. "I just started the process, but I'm learning that I am a good single dad. I'm learning that I can do this and I finally have time to re-discover things I left behind."
6. "That I can live without my ex. It took me five years to realize that. Today, I'm a six-year cancer survivor, who's going back to school and enjoying life with her kids and a great circle of friends and family. Life is good."
7. "That I truly do deserve better and never should have settled for less than what I needed."
8. "Once the process was over, I learned that I needed to love myself first before committing to someone else. It's been an amazing and emotional journey learning to love myself again -- a journey I'm proud to say I've embarked on alone."
9. "I learned that I'm a hell of a lot stronger than I thought I was and because of that, I'll stand my ground in my next relationship. I'll never be treated like I was with my ex. I refuse to put up with that."
10. "That I could manage myself and my four children without him -- and do it well, with a smile on my face."
11. "I realized I don't need anyone to complete me and that it's wrong to give anyone that power over me."
12. "That it is possible to be happier without a man in your life. I'm good enough. I don't need another person or relationship to validate that."
13. "I discovered that life isn't about finding yourself, life is about creating yourself. That's what divorce taught me and now it's something I have tattooed on me!"
14. "I learned that I have a voice. I now refuse to be silenced or made to feel like I'm nothing or a nobody."
Keep in touch! Check out HuffPost Divorce on Facebook and Twitter. Sign up for our newsletter here.
BEFORE YOU GO
PHOTO GALLERY
18 Quotes That Relieve Divorce Stress