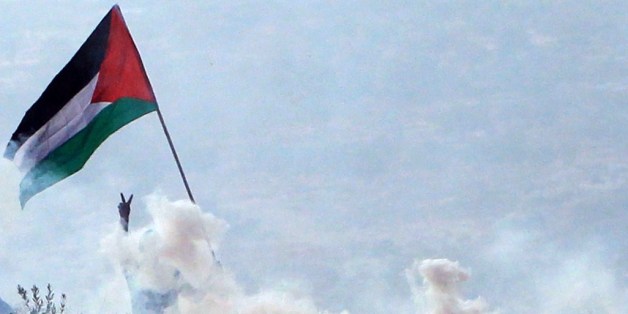 By Lin Noueihed and Yasmine Saleh
CAIRO, Aug 4 (Reuters) - Egypt presented Palestinian demands to Israel on Monday as part of efforts to mediate a ceasefire in Gaza which could pave the way for negotiations to end more than three weeks of fighting, an Egyptian source said.
Palestinian groups including envoys of Hamas and Islamic Jihad held their first formal meeting with the head of Egyptian intelligence in Cairo on Monday, focusing on a joint list of demands presented by Palestinian factions.
Those demands included a ceasefire, the withdrawal of Israeli forces from Gaza, the lifting of a blockade, the release of prisoners and the start of a reconstruction process, delegation members have said.
The talks began at noon (0900 GMT) and lasted at least two hours, but it was not clear how quickly mediation efforts could progress after Israel declined to send envoys as planned.
An Egyptian source said Cairo was pushing for an extended ceasefire to allow talks to continue.
"We are now awaiting the Israeli response," the source said.
A Palestinian official affiliated with one of the militant factions said a temporary ceasefire would open the door to more comprehensive negotiations.
"Should Israel agree to the 72-hour ceasefire, Egypt would invite Israel to send a delegation to Cairo to conduct indirect negotiations with the Palestinian delegation over all issues," he said. Another Palestinian official said there had been talk of a potential 7-day ceasefire.
PARALLEL CHANNELS
Egypt has positioned itself as a mediator in successive Gaza conflicts but, like Israel, it opposes Hamas and has struggled to seal a deal to end the latest fighting.
Media speculation that U.S. Deputy Secretary of State Bill Burns would fly to Egypt to participate in indirect truce talks had not been borne out by Monday.
A U.S. embassy spokesman declined to say if or when Burns might arrive. A U.S. official in Washington said acting special envoy for Israeli-Palestinian negotiations Frank Lowenstein was on his way back from Cairo, suggesting the United States was following the talks closely.
A U.S.- and U.N.-brokered ceasefire broke down within two hours on Friday, with Israel and Hamas trading blame.
A Hamas source in Doha said the group would not lay down arms unless Palestinian conditions were met.
Qatar, a backer of Hamas, has stayed out of the Egypt talks, but has continued consultations with Turkey and U.S. Secretary of State John Kerry aimed at finding an end to the crisis should Egypt fail, a Gulf source and the Hamas official in Doha said.
Israel has begun to wind down its offensive, saying the army had completed the main objective of the ground assault, the destruction of cross-border infiltration tunnels from Gaza.
Cairo might contemplate easing the limited freedom of movement across its own border with Gaza, but was unlikely to accept Palestinian calls to allow a normal flow of trade, Egyptian diplomatic sources said.
Egypt insists that any discussion over the Rafah border crossing take place bilaterally with the Palestinian Authority rather than as part of any overall deal between the Palestinians and Israel to ease the blockade, the sources said.
Israel began aerial and naval bombardment of Gaza on July 8 after what it said was a surge of cross-border rocket salvoes by Hamas and others. It later sent in ground forces.
Gaza officials say 1,804 Palestinians, most of them civilians, have been killed and more than a quarter of its 1.8 million residents have been displaced. Israel has confirmed that 64 soldiers have died in combat, while Palestinian shelling has killed three civilians in Israel. (Additional reporting by Nidal al-Mughrabi in Gaza and Amena Bakr in Doha; Editing by Janet Lawrence)
BEFORE YOU GO
08/05/2014 4:20 PM EDT
Israel Arrests Kidnapping Suspect
Reuters reports that Israel has arrested one of the suspects in the kidnapping and killing of three Israeli teenagers in the West Bank in June.
Hussam Kawasme, a 40-year-old resident of the West Bank city of Hebron, was arrested on July 11 in connection with the killing of Israelis Gil-Ad Shaer, Naftali Fraenkel and Eyal Yifrah, who went missing on June 12 and were discovered dead a couple of weeks later.

Their kidnapping sparked a cycle of violence that led to the month-long conflict between Israel and Palestinian militants in the Gaza Strip.

Kawasme's arrest was made public for the first time on Tuesday in a document from an Israeli court case over whether houses belonging to him and two other suspects - who remain at large - should be destroyed as a punitive measure.

The lawyers listed as representing Kawasme were not reachable for comment.

The court document said Kawasme had admitted to helping to organize the kidnapping - securing funding from the Hamas Islamist group in Gaza and purchasing weapons which he passed on to the two other suspects who carried out the attack.

Kawasme also helped to bury the bodies of the teenagers in a plot of land he had bought a few months earlier, it said.

Israel has named the other two suspects in the case as Marwan Kawasme and Amar Abu Aysha.