If you're looking for the perfect gift for President Barack Obama as he celebrates his 53rd birthday, we're here to help. Over the past few years, we've noticed a few things he might be able to use (in no particular order).
1. New members of Congress
After some of Obama's battles with the House GOP, replacements might be a welcome sight. 2. Jeans that aren't "dad jeans"
His sense of style has seemed to improve, but it's always better to prevent this from happening again.
3. A bear costume
With more than two years to go, we're sure this is going to happen again.
4. Fly swatter
In case this happens again.
5. Advice book for dads of teenage daughters
Any father of teenagers could use some help, but especially when the family is always in the spotlight. 6. Time machine
Maybe the president wants to try a few things again and crack the whip a bit more?
7. iPhone
He can use it on the sly or save it for after he's out of the White House.
8. "Easy" button
If only these problems could be solved with the push of a button.
9. Gift card to Taylor Gourmet
Or one of the many other local establishments he frequents around D.C.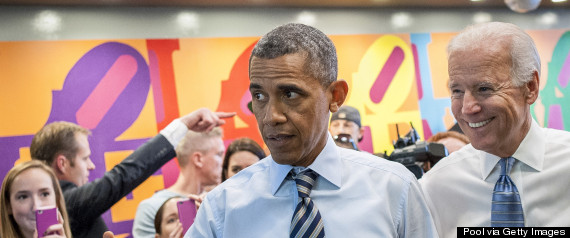 10. Crack pie
Or perhaps a chef who would be willing to make one?
Ashley Alman, Jen Bendery, Howard Fineman, Paige Lavender, Kate Sheppard, Sabrina Siddiqui and Emily Swanson contributed ideas.

BEFORE YOU GO
PHOTO GALLERY
Barack Obama Style Evolution